Former Kilifi MCA charged with murder of man and his son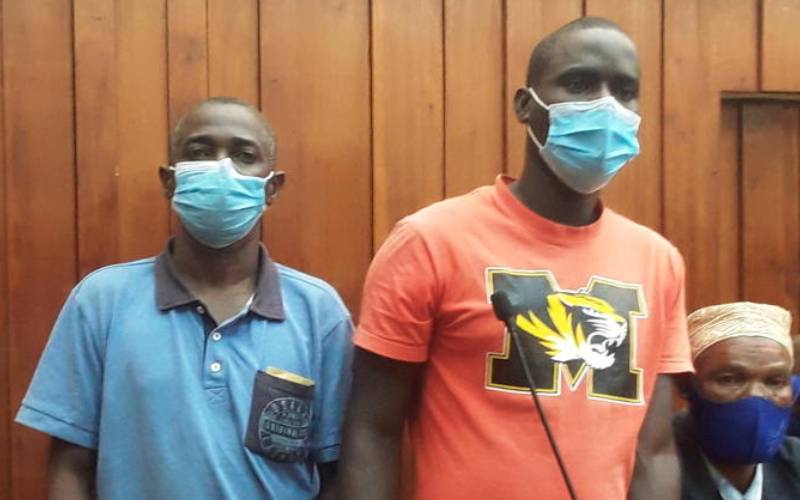 A former MCA in Kilifi County has been charged with the murder of a man, his son and a land agent.
Onesmus Gambo, who represented Junju Ward, is accused of killing Sidik Anwarali Sumra, his son Rahil Zulfikar Mamdani and land agent James Kazungu.
Gambo and his co-accused Mzungu Mwangemi alias Said Chote alias Huzu was also charged with destroying Sumra's car, a Toyota Fielder, by burning it.
They are said to have committed the offences on July 7 in Kilifi County.
On Friday, State prosecutor Edgar Mulamula informed Justice John Onyiego that Mwangemi is facing another murder charge at the High Court in Mombasa and is out on a Sh500,000 bond.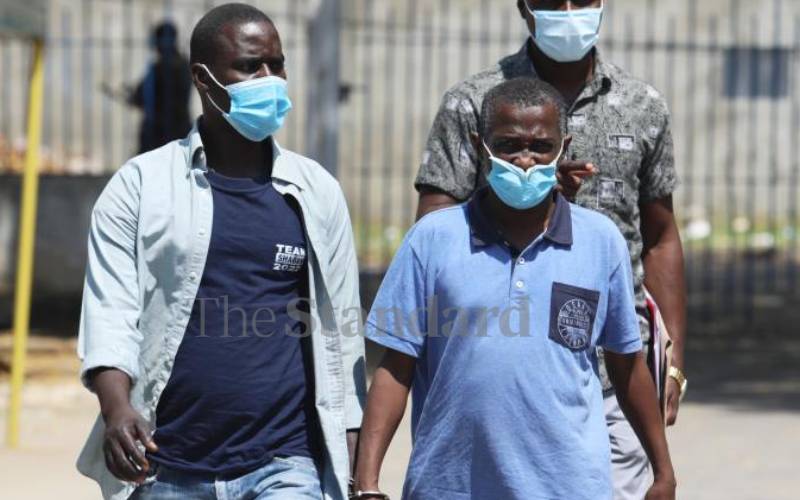 In an affidavit, investigating officer Isemek Dennis told the court that Mwangemi killed another man in Junju over land in 2014 but was released in 2016 on bond.
The two denied the charges and were detained at Shimo La Tewa Prison pending a pre-bail report.
According to Isemek's affidavit, Gambo held two meetings with the victims, one in his house and another at a hotel in Mtwapa, to discuss the purchase of land.
The Isemek stated that Sumra was a well-known dairy farmer who wanted to buy a 90-acre land in Junju. The land, according to the officer, had been invaded by squatters, including a Raphael Karisa, who was also arraigned alongside Gambo.
"Sumra is a well-known person who owns a dairy farm within Junju," said Isemek in his affidavit filed at Shanzu Law Courts. "It was the former MCA who introduced him to the local community with the intention of purchasing land in the same area."
The prosecution has lined up 16 witnesses.
In July, police arrested 13 people, including a village elder, in connection with the murder of the businessman, his son and the land agent. However, they were released after the police failed to link them to the murders. However, some of those released will now appear as prosecution witnesses.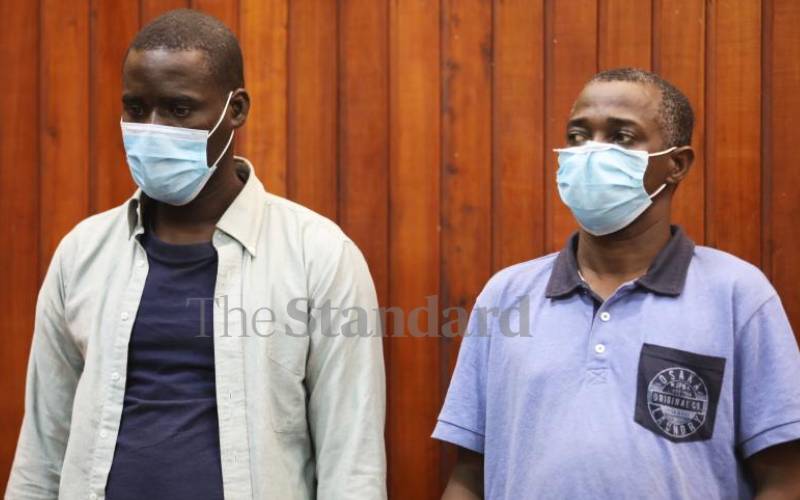 The police had claimed they arrested the 13 after they found bloodstains on their clothes. However, some rebuffed the claims saying officers picked them from their homes in a swoop.
Salome Chome said the officers pulled her out of bed and did not even allow her to change her clothes. "I am still in the same clothes since my arrest on Wednesday last week," said Chome.
Lenox Govedi, a boda boda rider, said he was arrested as he dropped off a client.
Albert Mumbo said: "The killings, I would later learn, happened 25 kilometres from where I was arrested. I was not aware of the incident. I was walking home with my friends when I was arrested."
Philip Ziro Lewa, a village elder, said he was the one who alerted the police at Kijipwa about the killings after getting the information.
"I am the village elder in Junju. I wasn't around when the incident happened but when I was informed about it, I went to the scene to see to confirm it. I did not find anyone. I called the police who came and surprisingly arrested me," said Lewa.