Man facing murder charge arrested over Kilifi killings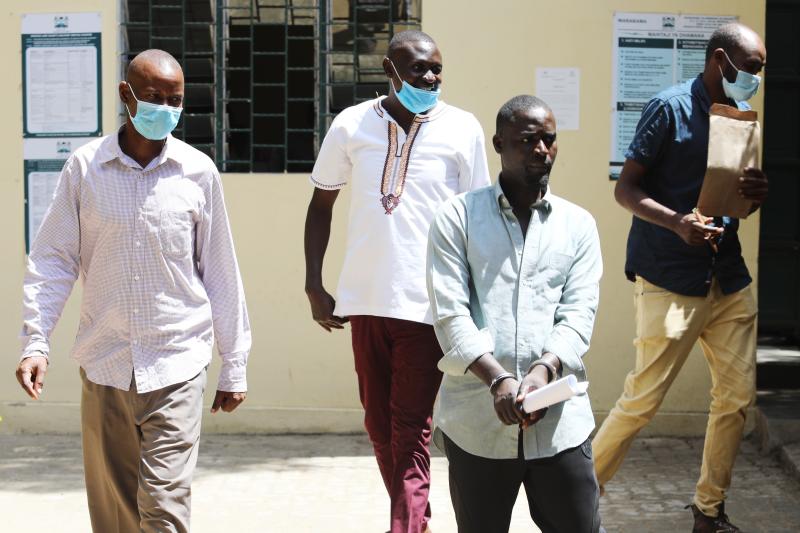 A man facing a murder charge at Mombasa High Court has been arrested over the killing of three people in Kilifi.
Yesterday, Mzungu Shume Mwangemi appeared before Shanzu Magistrate Yusuf Shikanda over the murder of Sidik Anwali Sumra, Rahil Mohamed Kasmani and James Kazungu on July 7.
Fifteen others, including a former ward representative Onesmus Gambo have also been arrested.
Yesterday, the prosecution successfully asked the court to allow them to detain Mwangemi for 14 days to allow the police to conclude their investigation.
Prosecutor Anthony Musyoka said Mwangemi has been adversely mentioned in the case and was likely to interfere with the ongoing investigations if released on bond.
"The suspect is an accused person in two murder cases. Crucial witnesses are yet to record statements," said Musyoka, adding that the suspect's fingerprints have been forwarded to the DCI for profiling.
Mwangemi said that he will cooperate with officers if he is released on bond.
His prayers to have his motorcycle released were thwarted as it was under investigation.
The matter will be mentioned on August 16, 2021.