Calls for peace and tolerance as Mombasa faithful celebrate Eid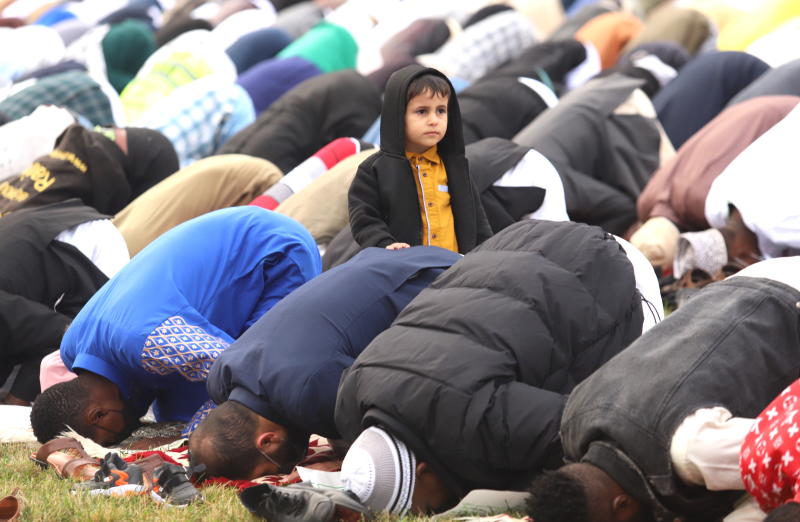 Calls for unity, tolerance and peace dominated Eid ul-Adha celebrations in Mombasa, yesterday. A section of Muslim faithful and political leaders thronged mosques and open fields for prayers to mark the end of Hajj, the annual pilgrimage to Mecca. Others will, however, celebrate today.
Last Wednesday, Chief Kadhi Sheikh Shariff Ahmed Muhdhar said yesterday was the last day of the last month of the Islamic calendar known as Arafat and that Eid ul-Adha was to be today.
Eid ul-Adha or the feast of the sacrifice takes place in the 12th month of the Islamic lunar calendar.
Sheikh Muhdhar is today expected to join the other section of Muslims to mark the event.
"It's every Muslim's right to celebrate the day as he or she wants.
"We have celebrated today and others will celebrate tomorrow," said Mombasa Governor Hassan Joho after prayers at Masjid Umm-Kulthum.
He said Muslims across the Coast prayed for peace for the country as it heads to the 2022 elections.
Joho called on Muslims to support the less fortunate in the community.
"We also prayed for the families that have been affected by Covid-19 in one way or the other," said Mombasa politician Said Abdalla Salim.
Sheikh Ali Bahero, who led prayers at Bilima ground in Bakarani, Kisauni, said it was time Muslims come together to end perceived divisions or differences when Eid is celebrated.
"It is time to come up with ways to end these differences.
"Lack of unity in the religion is affecting us in many ways," said Sheikh Bahero who added that many Muslims celebrated Eid yesterday.
Muslim clerics and political leaders who thronged mosques and open fields in Mombasa for the morning prayers that started at 7.30am also asked Kenyans to observe safety protocols so as to curb spread of Covid-19.