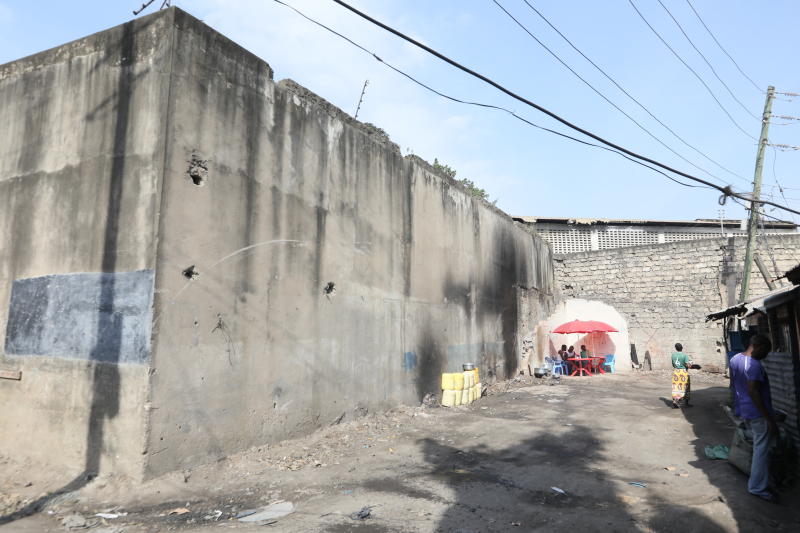 Uhuru Owino slum residents will not be getting Sh1.3 billion compensation from the Government until an appeal filed by the National Environment Management Authority (NEMA) is settled.
At the same time, the lead residue clean-up or disbursement of Sh700 million for the exercise will not happen until the Court of Appeal hears and determines the case filed last year.
The court has suspended the High Court order directing the Government to compensate the residents, saying it will be impossible for them to reimburse the money if Nema wins the appeal case.
Court of Appeal judges ruled that the residents of Uhuru Owino in Mombasa did not prove their ability to refund the money. At the same time, Nema proved that its appeal would be rendered useless if the orders by Justice Ann Omollo were not suspended.
The Court of Appeal orders also shield the Kenya Metal Refinery, a defunct metal company that operated in the area. The firm was alleged to be the polluter and was to pay five per cent of the award.
In her judgment, Justice Omollo ordered Nema to shoulder the heaviest burden by paying 40 per cent, translating to Sh520 million of the compensation. Environment and Health ministries were to shoulder 10 per cent each, Mombasa County government 10 per cent, and Export Processing Zone Authority (EPZA) 25 per cent. They too will enjoy the orders issued in favour of Nema.
The application was heard by Justices Martha Koome (Chief Justice), Daniel Musinga (Court of Appeal president), and Asike Makhandia.
"On the nugatory aspect, if execution is undertaken and the intended appeal succeeds, we think it will be impossible to recover the huge judgment sum that may have been paid to the petitioners. None of them swore an affidavit to state that they are capable of refunding any part of the judgment sum in the event that it is paid out and the appeal is successful," the judges ruled.
"We, therefore, believe that the intended appeal shall be rendered nugatory unless the orders sought are granted. Consequently, we grant stay of execution of the entire judgment pending hearing and determination of the appeal."
The case determined last year by the High Court was filed on August 20, 2015 by Centre for Justice, Governance and Environmental Action Executive Director Phyllis Omido.
The residents are seeking Sh1.6 billion compensation saying "their lives and health have been ruined or affected adversely and they need money for frequent medication."
The suit attracted 3,000 complainants who wanted compensation for medical complications and deaths from negligence. The court heard that lead poisoning had killed 20 people and caused serious illness to many residents.
The group claimed the State failed to monitor lead emissions and effluent from the Kenya Metal Refinery.
On July 16 last year, Justice Omollo found the State liable for lead pollution and ordered the agency to compensate the residents for personal injuries and loss of life within 90 days.