Untold story of 100 years of agony of the Wakasigau tribe in Taita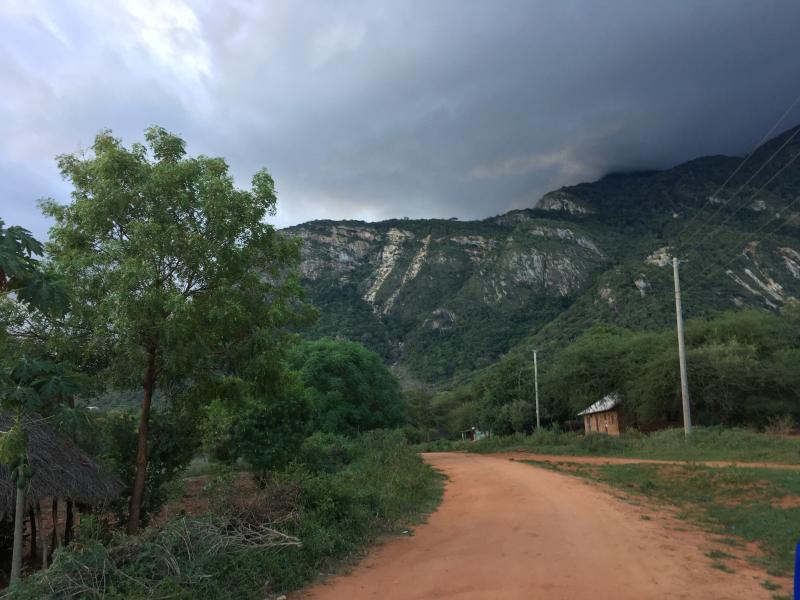 The 105-year-old torturous and bloody struggle of a small tribe in Taita Taveta for equal rights can aptly be described by the ancient epic Greek poem, Odyssey.
Wakasigau tribe's story is of world wars, a 478-kilometre trek from Taita Taveta to Malindi through Mombasa and back, poisoned waters and diseases that killed hundreds.
Their agony started in 1914 after they ran into a group of German soldiers in a forest at Taita Hills, during the First World War.
Oral narratives claim that the British soldiers marked them as traitors or a hostile community. They were later banished from their villages in Kasigau.
The British in Kenya and Germans on the Tanzanian side, engaged in intense battles over territorial ownership, with locals as collateral damage during the warfare.
"This marked the beginning of our long misery as a community," says Kasigau Ward Representative Ibrahim Juma.
Juma and other village elders said the British forced the community to move out of Mwashutu and Kinona villages in Kasigau to Mombasa and later to Malindi.
Dishan Kizaro, 81, said they trekked from Kasigau to Maungu town without food and water before they were loaded onto trains for Mombasa.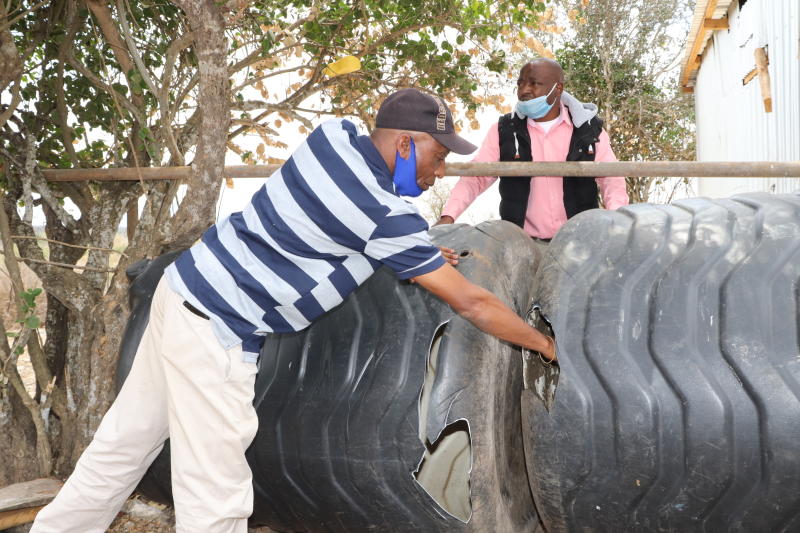 "Dozens of the elderly who could not walk were left behind helpless and they died of hunger. From Mombasa they were loaded onto a ship and taken to Malindi," said Kizaro.
The Wakasigau were also banished from Jora, Kiteghe, Bungule, Mwakwasinyi, and Rukanga areas and Magarini in Malindi between 1915 and 1917.
Kizaro, whose grandfather was one of those who were affected, said the community lost its land and most of them were killed in a massacre that ensued in Malindi.
Another local folklore states that villagers spent two weeks on the ship as soldiers waited for orders from Britain on whether the locals should be killed and their bodies thrown into the Indian Ocean.
Philip Mwadime, 83, says over 600 locals reached Malindi in September 1915.
In Malindi, locals feared that the group would dispossess their land thus schemed on how to wipe them out. But they first had to give them a bad name.
Mwadime said locals in Kilifi were tricked that the Wakisagau visitors were cannibals from Mozambique, which made the residents poison the boreholes that were being used by Wakasigau. Hundreds were killed.
"It is estimated that about 3,000 people left Kasigau but only 600 reached Malindi alive. In Malindi we lost about 200 members after they drunk poisoned water," said Mwadime.
After years in forced exile, the three elders said the community was later transported back for resettlement in Mwatate following a decision to rehabilitate them.
They returned to Mwatate to work as farmhands on the expansive Teita Sisal Estate for 18 years.
Ancestral land
"We stayed among the Chawia community. We are very grateful to them for hosting us," said Kizaro who was among the minors who returned from Malindi.
The community later started contemplating how to return to their ancestral land.
Nearly 100 years after the end of hostilities, the horrors of the First World War are still part of local folklore. Sad memories and painful wounds of the global war continue to haunt the community.
Today remnants of the community are in various parts of the Coast region besides Voi and Mwatate Sub-counties. Some live in Malindi while others moved to Tanzania.
Rough estimates indicate that the community has a population of about 15,000 people. A drive into the villages of Kasigau in Voi, one could see the trenches and bunkers used by the British and German soldiers.
Still marginalized by successive governments, the community now ekes out a living by engaging in small-scale subsistence farming and livestock keeping. But, locals say they don't have title deeds for the land they occupy.
In a memorandum presented to the Truth, Justice and Reconciliation Commission (TJRC) in Wundanyi town, residents said they had to start from scratch upon returning to their land in 1936.
There are calls for the British and German governments to pay reparations to the community for the damage and injuries suffered during the war.
Taita Taveta County government's promise to address land injustice offers a glimpse of hope particularly for the Wakasigau who were rendered landless, following the colonial abrogation of their land rights and local land grabbers.
"It was absurd that scores of locals were indiscriminately killed and rendered destitute. We are living as squatters because we were dispossessed of our vast land," said Jonathan Mshiri, a local.
Recently, Christopher Mwambingu, a nominated MCA told the House that the community was evicted from its farms and deported to Malindi where a number of them died. "To make matters worse, the survivors who later came back home found their land had been grabbed."
Governor Granton Samboja has pledged to address land injustices meted against local communities like the Wakasigau.