Mvurya cites bad weather for delay in building his residence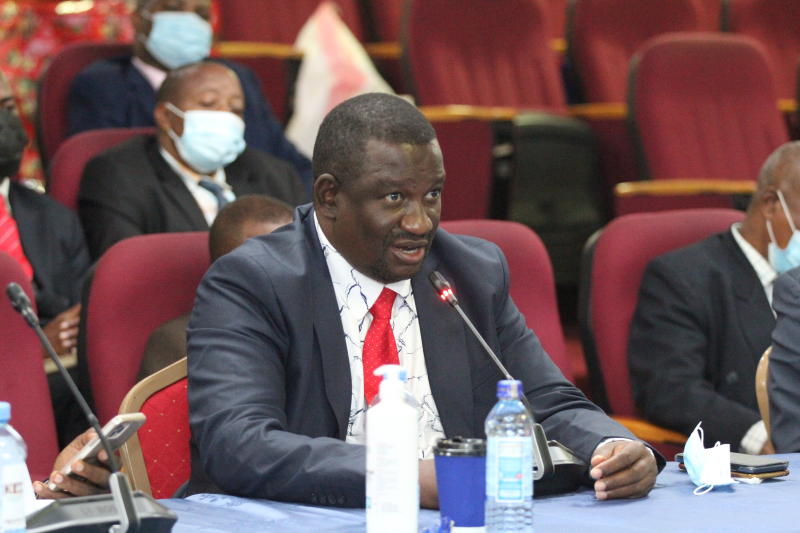 Kwale Governor Salim Mvurya was yesterday grilled by the Senate over stalled multi-billion-shilling projects in his county flagged by the Auditor General.
Appearing before the Senate County Public Accounts and Investment Committee (CPAIC) chaired by Migori Senator Ochillo Ayacko, Mvurya was at pains to explain how Sh149 million governor's official residence that was initially set for completion in 2019 had stalled.
But the governor blamed bad weather, unresolved boundary disputes and change in scope of the project as the cause for the delay. He was also questioned on the delayed completion of mega projects whose sum cost stands at Sh2.2 billion, even as the completion date for his residence has been extended twice from April 2019 to April 2020.
Inspection by the office of Auditor General Nancy Gathungu revealed that there was no signage erected to identify project owner.
Mvurya however told the committee that the signage had been eaten by termites at the time of audit, adding that the project was nearing completion.
"The completion date was delayed by effects of bad weather, unresolved boundary disputes and changes in scope that have since been resolved and the project is about to be completed," Mvurya said.
"The county Department of Public Works noted the matter raised by the auditor and instructed the contractor to ensure the workers always wear the safety gear provided to them."
A review of the implementation status reports revealed that several key projects in various departments with a total allocation of Sh2,242,473,924 had not been competed as at June 30, 2019.
Audit inspection undertaken in October 2019 on 12 sampled projects implemented revealed several of unsatisfactory issues. The 2018/19 audit report has faulted the county for not putting in place proper project monitoring systems to ensure projects are implemented as per specifications and within the set timeliness.
Further, each project should have a sign-post indicating the name of the project, source of funds, contractors, supervisors and contract period to distinguish projects implemented by other government agencies and to monitor progress.
"These observations are indicative of weaknesses in projects management, which may affect service delivery to the residents of Kwale County," reads the report.
Projects flagged out by the report include construction of county headquarters at Sh462 million, reroofing of amphitheatre at Sh6 million, construction of perimeter wall on the rehabilitation centre at Sh9.7 million, sports fields levelling at Mvindeni, Kwale main stadium at Sh16 million, construction of fresh produce wholesale market at Kombani at Sh106 million and purchase of 18 motorcycles.
Others are construction of oncology centre at Ramisi at Sh42 million, construction of a Twin staff house at Mvindeni at Sh5 million, rehabilitation of Moyeni Dispensary in Kinango Ward at Sh6 million, construction of a maternity complex wing phase 2 in Ramisi Ward at Sh28 million and design and installation of backbone fibre optic network infrastructure at Sh18 million. The governor told the committee that some of the projects, including construction of the county headquarters, have since been completed and are in use.
The county government is further on the spot for hiring staff from one ethnic community. During the year under review, the administration recruited 334 officers through the County Public Service Board.