Governor Joho risks being jailed over failure to pay Sh250,000 fine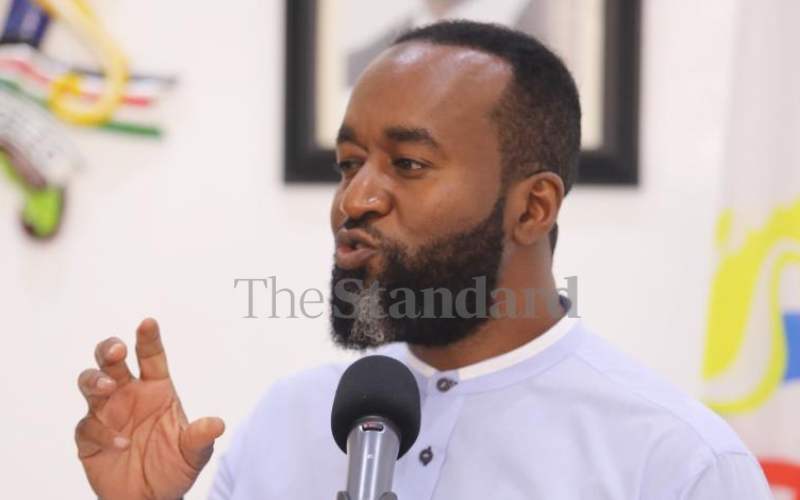 Failure by Mombasa Governor Hassan Joho to pay a fine of Sh250,000 as ordered by the magistrate's court could land him in jail.
If arrested, he is to serve 60 days behind bars for illegally demolishing a Sh2 million perimeter wall belonging to business tycoon Ashok Doshi in 2019.
A warrant of arrest dated May 27 against the governor, who was found guilty on May 21 this year for contempt of court, is to be effected by the Mombasa County Police Commander, who has already been served with the original document.
Changamwe Member of County Assembly Bernard Ogutu was also convicted in the same case to serve 14 days in jail or pay Sh20,000, which he has already paid.
Today, Doshi's lawyer Willis Oluga wrote to the Mombasa County Police Commander Stephen Matu demanding the arrest of Governor Joho within 14 days as ordered by Justice Sila Munyao in May.
Oluga demanded that the police boss arrest Joho for declining to obey the court orders.
"We now forward to you the said order and the original warrants of arrest issued on May 27, 2021, commanding you to arrest Ali Hassan Joho who is the governor of Mombasa County and commit him to Shimo La Tewa Prison unless he demonstrates that he has paid the fine," read Oluga's letter.
"Please note that as clearly indicated on the face of the warrant of arrest, you are commanded to return the warrant to court within 14 days with an endorsement that you have arrested the duo or stating the reason why you have not arrested them," reads the letter in part.
The Environment and Land Court judge had also convicted the governor for being in contempt of court and directed him to pay damages for the suit property.
Justice Munyao said Joho had failed to show remorse for his actions in his mitigation statement despite holding an office that should be exemplary in upholding court orders.
"His apparent lack of remorse is deeply disturbing to this court taking all factors into consideration. I commit Joho to a fine of Sh250,000 and in default, a jail term of 60 days," he said.
"It is important for a person in the office he holds to lead from the front in affirming the rule of law. Much is expected from the holder of such an office especially when it comes to adherence to court orders," he added.
In February 2019, Joho accused Doshi of grabbing the said land which he claims belongs to Changamwe Secondary School and promised to revert its ownership to the school.
Joho then revoked the allotment that he claims the former municipal council of Mombasa allocated to Turf Developers Limited who was the original owner of the said land before Doshi bought it from them.
Oluga accused the governor of demolishing a perimeter wall on the said land against existing court orders issued by Lady Justice Ann Omollo on May 6, 2019, that barred the county from interfering with the suit land through a consent written by him and county government lawyers.
Oluga told Justice Munyao that Joho and Ogutu hired 100 goons to bring down the perimeter wall and a gate at Doshi's property.
"In addition, Joho will pay any damage and loss the plaintiff may have incurred as a result of the destruction of the suit property. I issue a warrant of arrest to be executed by Mombasa County Commander. He is hereby ordered to proceed to execute the orders," said Justice Munyao.