Probe culprits behind rising cases of abductions, body tells state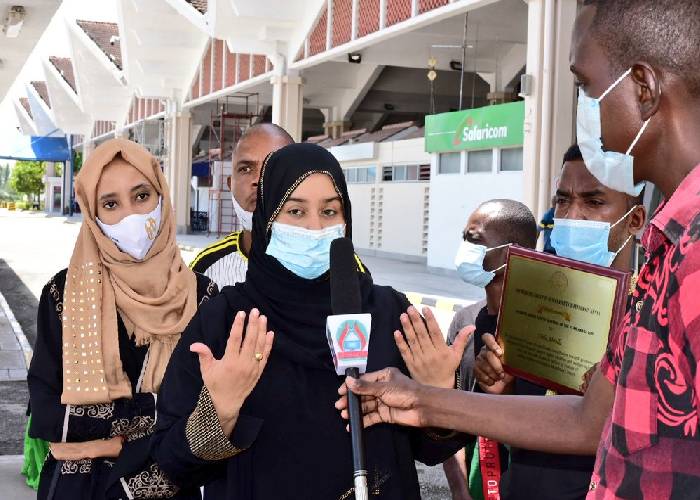 A community-based organisation on Saturday, June 19 called on the Directorate of Criminal Investigations (DCI) to probe the rising femicide cases in the country and prosecute those behind them.
In a statement seen by The Standard, Sisters for Justice asked detectives to probe those behind the recent abductions and subsequent deaths in the country.
S4J executive director Naila Abdallah said the right to life is enshrined in the Constitution hence the need for the police and detectives to probe and bring to a stop the rising cases.
"We call upon all the justice actors, particularly DCI to investigate and prosecute the culprits to curb the trend," said Abdallah.
Abdallah wondered why nothing was happening despite various media outlets reporting cases of kidnapping daily.
"It is like a movie now, we wake up to these reports daily and we don't see suspects being arrested and arraigned, DCI must act now," she said.
She said the trend is even worrying because, in some cases, relatives of abductees collude with abductors to demand ransom from families.
She said the Mombasa-based organisation will roll out workshops in the Coast region to educate locals on the importance of good morals and co-existence.
"It is more of moral decadence in society when relatives want to give away their girls for ransom. S4J wants to roll out a training programme on morals," said Abdallah.
She cited recent cases where girls are abducted, and ransoms demanded with others ending up being killed.
"So far at least three young girls have lost their lives in such incidents including one in Mombasa, this is worrying," she said.
Cases of kidnappings have been on the rise between April and June with calls for the police to do something mounting.
On June 15, a 23-year-old woman from California Estate in Nairobi has been kidnapped, with her abductors demanding a Sh5 million ransom.
Hafsa Mohammed Lukman went missing from her shoe shop in Kamukunji Trading Centre on Tuesday, June 15.
"Her abductors last texted us on Wednesday, June 16 at 11:30pm saying they needed the ransom," Hafsa's brother-in-law Omar Ibrahim told The Standard.
On Wednesday 4pm, the abductors sent a 35-second video clip to Hafsa's family showing her blindfolded with her hands and legs tied, suggesting she had been tortured.
A distressed Hafsa is heard pleading with her family, saying: "Nimeshikwa na wanataka pesa, tafadhali mtume pesa (I have been kidnapped, and they're demanding ransom. Please, send it)."
On June 12, Security consultant Mwenda Mbijiwe disappeared with his phone signal last traced to Thika, Kiambu County.
According to the security expert's sister, Tamara Mbijiwe, Mwenda was traveling to Meru from Nairobi at 8pm, when he disappeared in unclear circumstances.
An eight-year-old girl from Kitengela was in late May abducted before being killed and her body dumped wrapped in a sack.