Court: Ex-UK officer, estranged Kenyan girlfriend to share child custody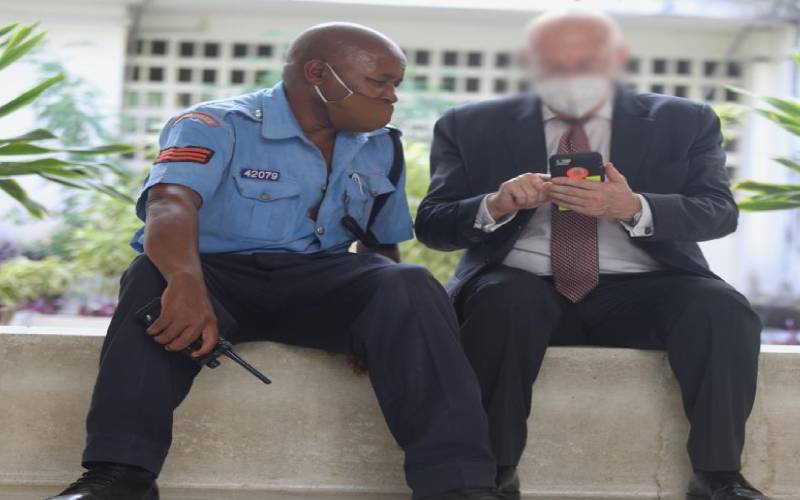 A former senior UK police officer and his estranged Kenyan girlfriend will share the custody of their three-year-old son, a Mombasa High Court judge has ruled. Ex
"The mother and the father share legal and actual custody of the child. Before schools open in July, the mother shall have custody from Monday 9am to Thursday 4am," ruled Justice John Onyiego.
Justice Onyiego ruled that during the period the schools are closed the father shall take custody from Friday 4pm and return the child to the mother on a Monday at 9am.
"When schools open, for the first term, the mother shall take the child from Sunday 5pm to Friday Sunday 5pm. The father to take the kid from Friday 5pm to Sunday 5pm,"he said.
The ruling was delivered in camera on Wednesday at 7pm but was made available yesterday.
He said during the school holidays the parents should share an equal number of days they stay with the child. The pickup and drop up point shall be at the Mvita Sub-County children's office.
The former senior Scotland Yard officer and his estranged girlfriend have been embroiled in legal battle at the children's court and the High Court in Mombasa over the child's custody.
In his March 5 ruling, Justice Anyiego stopped all proceedings of the case at Tononoka Children's court until the appeal that was filed by the mother was heard and determined.
In December 2020, Tononoka Children Court Resident Magistrate L K Sindani allowed the father to take away their son for 40 days until he travelled back to the UK.
The magistrate had also directed the mother to furnish the man with the son's birth certificates to enable him to register the child as a British Citizen and secure him an Irish European Union passport.
However, the mother appealed against the lower court ruling, saying the magistrate at Tononoka Children Court deprived her custody of his son for 40 days yet he is still breastfeeding.
The High Court's ruling that the parents should share joint custody was positively received by the father who said "all I want is my son to be happy and safe."
But Justice Onyiego said he will issue further orders regarding the maintenance of the child and possibly terminate or settle pending suit at the Tononoka.
"If any party served with this order cannot comply, with the same, shall be cited in contempt of court and is liable for a fine or imprisonment for a period not exceeding six months or both," he said.