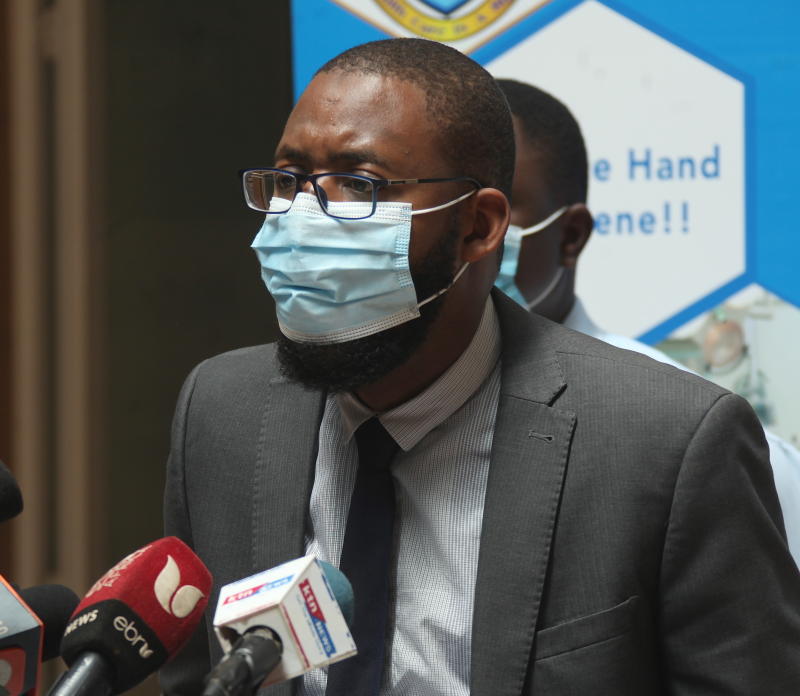 The Mombasa County Government has made true its threat and sacked 86 doctors over what County Executive Jeizen Faruk regarded as gross misconduct.
In a letter seen by The Standard, the sacked medical doctors failed to return to work as directed by the County Public Service Board and Health Department.
Among those sacked is the acting secretary-general of the Kenya Medical Practitioners and Dentist Board Union (KMPDU), Dr Mwachonda Chibanzi, and other senior specialists.
In a letter signed by Faruk, the doctors were ordered to surrender all the property belonging to the county government to their superiors.
Read More
"Following the correspondences shared between the Department of Health and the County Public Service Board on doctors' strike, the board pursuant to Section 59 (1) (c) of the County Government Act number 17 of 2012, hereby conveys its decision vide special board meeting held on January 5 2021 that all doctors who have failed and/ or neglected to return to work be dismissed from county service as provided for under Section 44 (4) (a), (c) and (e) of the Employment Act 2007," Faruk's letter read.
The doctors received their dismissal via emails sent to them by the County Health Department.
"Kindly ensure the above doctors receive their letters and immediately hand over all properties belonging to the county government to their supervisors," the dismissal letter further read.
On December 2, 2020, the doctors downed their tools over unpaid dues and non-remittance of loans.
The doctors, however, termed their sacking as illegal and vowed to move to court to challenge their dismissal.
KMPDU Coast Branch Secretary Abidan Mwachi said the county government took them to court and the matter was yet to be determined and therefore it should have followed the due process.
"We will move to court to get an injunction over this illegal sacking and dismissal. The county took us to court and the matter is yet to be determined; they cannot bypass the court," said Mwachi.
Meanwhile, KMPDU said its members will continue with their strike, and advised them not to appear before the disciplinary committee.
The committee was established to advise the administration on whether or not to sack the more than 200 striking doctors and 800 nurses.
Yesterday, we learnt that all medics on strike have been summoned to appear before the committee to show cause why they should not be sacked.