'Kikambala hotel bombing in 2002 changed our lives'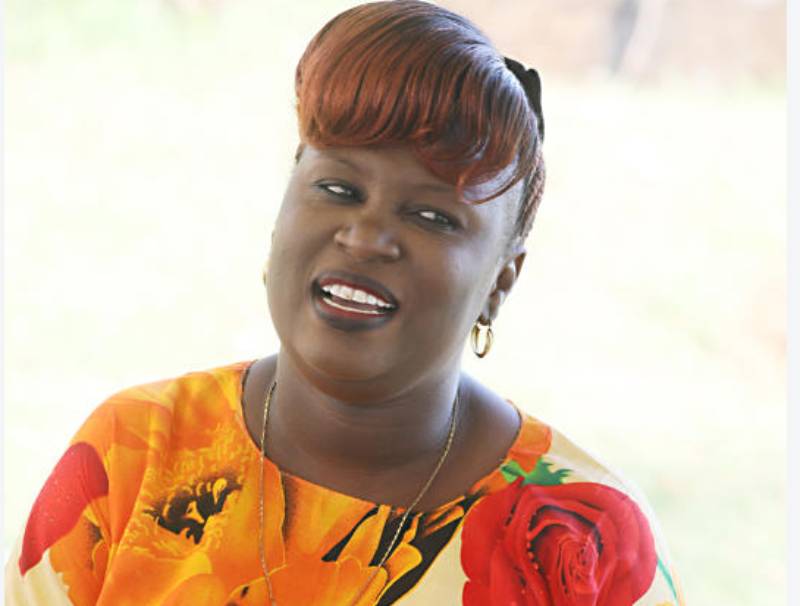 The scars on Mercy Neema Mwagambo's body are a stark reminder of what happened at Paradise Beach Hotel in Kikambala 18 years ago.
On November 28, 2002, a two-pronged terrorist attack hit an Israeli-owned hotel but missed a plane belonging to Arkia Airlines.
A vehicle crashed through a barrier outside the hotel on the Kilifi-Mombasa highway and blew up, killing 17 people and injuring 80 others.
Every year today, Neema and 13 victims of the attack and their families converge at the deserted hotel to pray for the souls of their departed relatives.
However, today could be the last annual ritual as the owner has put the hotel for sale.
Annual ritual
For Neema and other victims, it's not clear if the prospective buyer would allow them to continue with this annual ritual.
It is an attack that left villages of Musumarini in Kilifi County destitute, negatively affected Israelis' investments at the Coast and damaged the tourism sector.
"I am trying to sell this property even at a throwaway price," said Yehuda Sulami, an Israeli, on phone from Tel Aviv, although he did not reveal the price.
Sulami claims that after the attack, there were efforts to push him out of business.
The former special forces officer said he had no money to compensate victims of the attack.
"I've faced an avalanche of litigation on compensation. There was no insurance cover on terrorism," said Sulami.
It is the first time has spoken publicly on the matter.
He said while he sympathised with those who lost their loved ones or suffered injuries, he lost his lifetime investment and close friends and "there was no one to comfort me."
Among the 17 who perished were 14 Kenyans and three Israelis. The deserted hotel is arguably the only remaining mark of Israel investment in Coast.
Prior to the attack, over 100,000 tourists from Israel had made Mombasa and Kenyan Coast their second home away from home.
"Arkia Airline used to bring in between 250-270 guests per flight. It had operated Mombasa route for close to seven years before the attempted missile attack," said Sulami.
After the attack, the airline stopped flying the route and Israel investments at the Coast started dwindling.
Sulami claimed that what followed was a number of litigation and attempts to force them to close down the hotel.
"We became the target yet the Kenyan government had promised to assist the affected persons," said Sulami, without providing any evidence of the alleged persecution.
The victims of the attack narrated to the Saturday Standard on how they were neglected by the Government and the owner of the hotel.
For instance, Neema cannot walk as her legs were seriously injured. She was working at the front office at the hotel.
On that fateful day, she was helping a guest check in as her colleagues were overwhelmed by the number of tourists.
"Had I remained inside the hotel at my work station, may be I would not have been injured this way," said Neema.
November is a peak season for the tourism sector in Coast. On that day, as a group of 230 guests were leaving the hotel, another 250 tourists were checking in. All the guests were Israelis.
"I reported early for duty on that fateful day and was looking forward to a rather busy day since we had huge check in and check out for guests," she said in an interview.
At the gate, a troupe of Girima dancers were doing their jig to bid goodbye to outgoing guests and welcome the incoming ones.
Most of the incoming tourists had already been ushered in to the waiting lounge at the reception but a small group had joined the traditional dancers.
"What followed was a huge bang followed by fire all over the Makuti-thatched hotel," Neema said, adding that she found herself on the ground.
Neema could not walk so she crawled to the swimming pool. She had suffered serious burns allover her body and decided to jump into the swimming pool to cool herself.
"I was taken to hospital in Mombasa and later airlifted by a military aircraft to Israel for specialised treatment at Jerusalem Hospital. I spent four weeks receiving treatment for my broken legs and burnt face and back," she said.
The Kikambala bombing incident also robbed the family of Mufidha Mohamed of its breadwinner, Wildred Oyaro Owuor, who used to operate a taxi business at the hotel.
"My husband suffered a ruptured stomach. He died 21 days after he was admitted at Pandya Hospital," Mufidha says. She was breastfeeding Zaki, their last born now 18 years, when the attack happened.
She said with the death of her husband, she was left as the sole breadwinner to fend for her five children.
"It has not been easy for us all. I have tried to venture into business with very little success," she said.
Today Mufidha, her children and a few other survivors will converge at the blast site to hold prayers and commemorate those who died.
"Today we shall go to the hotel which has now closed down to hold prayers. It is a ritual I'll do until I meet him in the next life," says Mufidha.
Dr Sam Ikwaye, Kenya Association of Hotelkeepers and Caterers (Kahc) Coast branch executive officer, says the events of the fateful day have had a long impact on Kenyan tourism.
Travel advisories
Dr Ikwaye says it is after the Kikambala bombing that key foreign tourists source markets started issuing travel advisories against Mombasa and the Coast region.
"This was the start of a very bad beginning for Kenyan tourism," Ikwaye said.
He explained the Kikambala bombing marked the first time the industry experienced serious external shocks and has never fully recovered.
"Neighbouring nations too and the world experienced our pain years after we had suffered and today terrorism has been recognised as a threat not just synonmous with Kenya, but the world over," he said.
Kilifi Senator Stewart Madzayo said it is unfortunate that no compensation was made to those who suffered the brunt of the terror attack.
"Both the national and county governments should be compelled to assist surviving families. This will not take away completely the suffering they have endured but will offer some sort of comfort to those affected," said Justice (rtd) Madzayo.