DPP approves murder, assault charges against MP Aisha Jumwa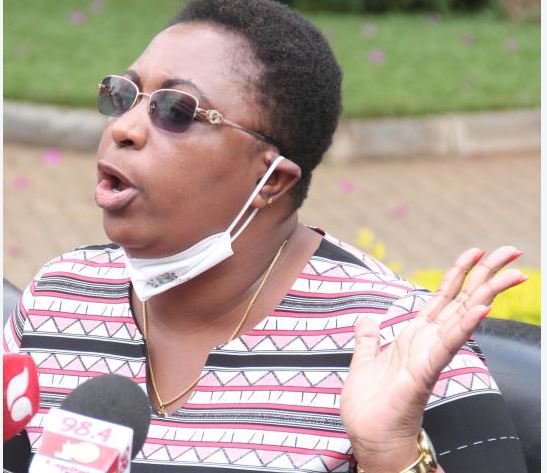 Malindi Member of Parliament MP Aisha Jumwa (pictured) is set to be charged with assault and murder of a man in 2019 during the Ganda by-election campaigns, a year ago in Malindi.
On Wednesday, Mombasa Regional Head Alloys Kemo approved the murder and assault charges against the MP and her bodyguard Geoffrey Okuto Otieno over the fatal shooting of Ngumbao Jola and injury of several people during the October 15 Ganda by-election.
Jola was shot in the shoulder and killed during the chaos and several other people, including police officers, were injured.
In 2019, the police had accused the MP of assault, incitement and murder of Jola, an uncle to Reuben Katana, an ODM candidate who was vying for the Ganda seat.
Jumwa was arrested on October 15 after the shooting and arraigned in court on October 16, 2019, having spent a day in police custody.
She was arraigned in Mombasa Law Courts before Resident Magistrate Vincent Adet and was freed on a bond of Sh1 million with a surety of a similar amount or an alternative cash bail of Sh500,000 pending the investigations.
The deceased was shot dead in chaos that ensued after Jumwa stormed a meeting of ODM agents at a house belonging to Reuben Katana.
Katana is the Member of the County Assembly of Ganda.
Jola who was 48 years old died upon arrival at Malindi General Hospital.
Earlier, the vocal lawmaker denied the allegations that she shot Jola dead and said that the guns were fired after she had already left.
"I am not armed, I do not possess a gun or shown any interest to apply for a firearm license. Therefore, the people who organized the illegal meeting should take responsibility for the death," she said.