New team 'takes over' MRC reign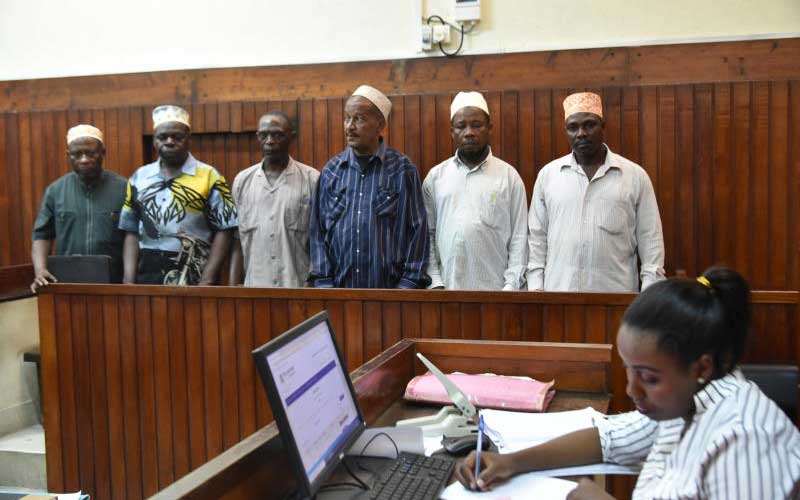 A new team has emerged to lay claim to the leadership of the Mombasa Republican Council (MRC) after years of dormancy and the unexplained disappearance of its charismatic chairman Omar Mwamnwadzi, a former policeman.
The new acting chairman is Nyae Ngao, an evangelical pastor while Masha Sirya is listed as Acting Secretary General. In a new list circulated on Thursday, Mwinyi Mwanyoha is named as Acting Deputy Chairman.
A former official Hamza Randu Ruwa has questioned the intentions of the new team and its commitment to the 'secession dream'.
The stated goal of the new team is to breathe life into the separatist movement that fell into disarray with Mwamnwadzi's disappearance and crackdown on its leaders who are either in hiding or saddled with dozens of court cases.
The State proscribed the MRC in September 2009 but a 2012 High Court ruling lifted the ban and advised the separatists to register as a political party to seek peaceful achievement of their dreams.
It is unclear when the new leaders was elected or selected or if they are in touch with the founder leadership.
Despite the High Court ruling, the State has refused to allow MRC or its leaders to operate freely and on Saturday, Kisauni OCPD Julius Kiragu said a meeting called by the new officials would not be allowed to take place.
"We received information that a meeting is planned but no meeting will take place due to Covid-19 restrictions," Kiragu claimed and added that "there are some other conditions that have not been met (by MRC)".