Wildlife PS blames arsonists for Tsavo Park persistent fires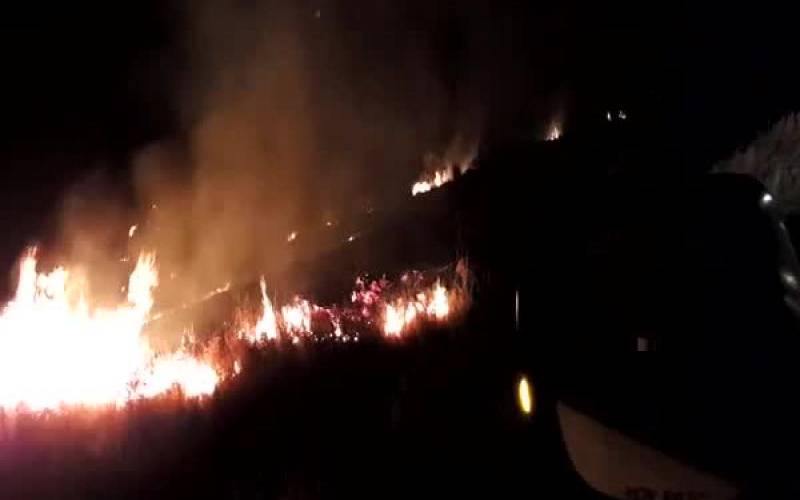 Wildlife and Tourism PS Fred Sigor now believes that arsonists caused the fires that razed the 657 square kilometres of Tsavo National Park (pictured) in the past three months.
Sigor suspects that local herders, honey gatherers, charcoal burners and local farmers are to blame for the fires that have destroyed about 3 per cent of the 22,000 square kilometres of the Tsavo ecosystem.
"We have witnessed a lot of fires in the conservation area. The problem is big and we will not allow our environment to be destroyed deliberately by arsonists," Sigor said yesterday.
He regretted the situation could escalate the already persistent human-wildlife conflict as animals had migrated from the ecosystem to human settlements.
In worse scenarios, he said animals had been killed and that would hurt the tourism revenue.
"We need to plan to prevent the disasters in future. The State has a proposal of Sh20 million to prevent the fires, but much of the assistance will be sourced from development partners," he said.
The PS made the remarks at the Mwatate CDF hall when he addressed wildlife conservation stakeholders in Taita-Taveta County yesterday.
There were accusations and counter-accusations about the fires, with KWS officials pointing a finger at the community as ranchers blamed KWS for laxity.
The PS was accompanied by KWS Director General John Weweru, Coast Regional Coordinator John Elungata, Regional Police Commander Gabriel Musau and Taita-Taveta County Commissioner Rodah Onyancha, among other officials.
Elungata promised he would engage detectives from the CID to investigate the fire outbreaks in the region, warning that anyone found to have caused the fires would face the full force of the law.
"We have also instructed chiefs and their assistants to help the government in identifying illegal herders grazing in the park for action," stated Elungata.
Waweru said the Wildlife Conservation and Management Act, 2013 provides stiffer sentences to arsonists and asked the community to desist from acts of arson.
The administrators noted that the ecological status of the Tsavo ecosystem was at risk of destruction and that it would take time to restore it.
"The fires are badly affecting biodiversity conservation, tourism activities and revenue collection," said Sigor.