State to pay Owino Uhuru residents Sh1.3b for lead poisoning, court rules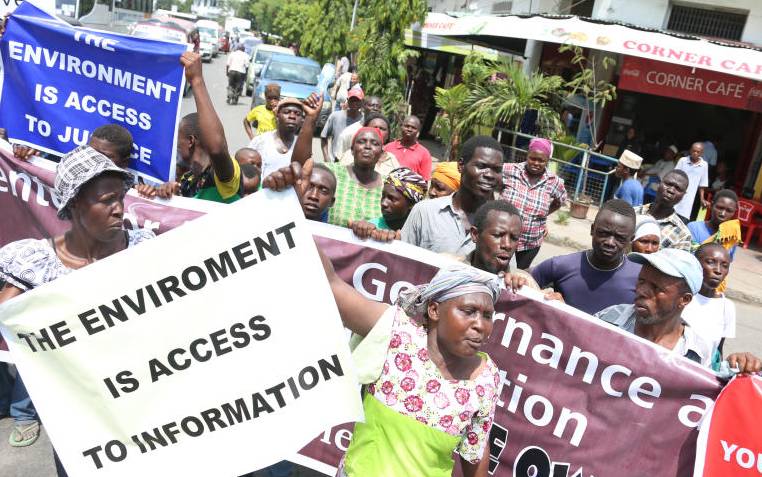 Environment Court has ordered the government to compensate residents of Changamwe's Owino Uhuru Estate Sh1.3 billion for the health complications suffered due to lead poisoning.
The government will shoulder the burden alongside two other private investors for failing to honour the legal call of being custodians of a healthy and habitable environment. The ruling spells reprieve for the residents who sued the government over the emission of toxic lead components which they said led to deaths of their loved ones.
In her ruling, made electronically from Busia County on Thursday evening, Justice Anne Omollo of the Land and Environmental Court also told the State to clear soil and water wastes that have littered the estate and posed health dangers to the residents.
The case was filed back on August 20, 2015, by Centre for Justice Governance and Environmental Action Executive Director Phyllis Omido.
Omido sued various government agencies such as the ministries of Environment and Health, the National Environment Management Authority (Nema), the Export Processing Zones Authority and Penguin Paper and Book Company.
The residents were seeking Sh1.6 billion compensation saying 'their lives and health have been ruined or affected adversely and they need money for frequent medication.'
The suit attracted 3,000 complainants who wanted compensation for medical complications and deaths from negligence.
The group claimed the State failed to monitor lead emissions and effluent from the Kenya Metal Refinery- a defunct metal company that operated in the area.
"The Constitution is clear that it is the responsibility of the Government to provide a safe environment to its citizens and that is why we have to sue it and it must compensate the community for violation of their constitutional rights," Omido said.
The residents were locked in a meeting with a group of lawyers from Kituo Cha Sheria at their Mombasa offices and would later sign a memorandum of understanding ahead of the litigation.
"This is the first public interest litigation to be filed involving 3,000 people from 580 households including former workers. Residents were demanding Sh1.6 billion. The amount was not high compared to the number of those affected and those who lost their lives," said Omido, whose son was also affected by the said lead poison.
The court found the government and the investors answerable for the health hazards that affected the residents of the estate and subsequently ordered a remedial cleaning program.
According to the ruling by Justice Omollo, the government will have to pay Sh700m fine should it fail to abide by the orders.