Suspect in Keroche heiress murder case ordered to undergo mental test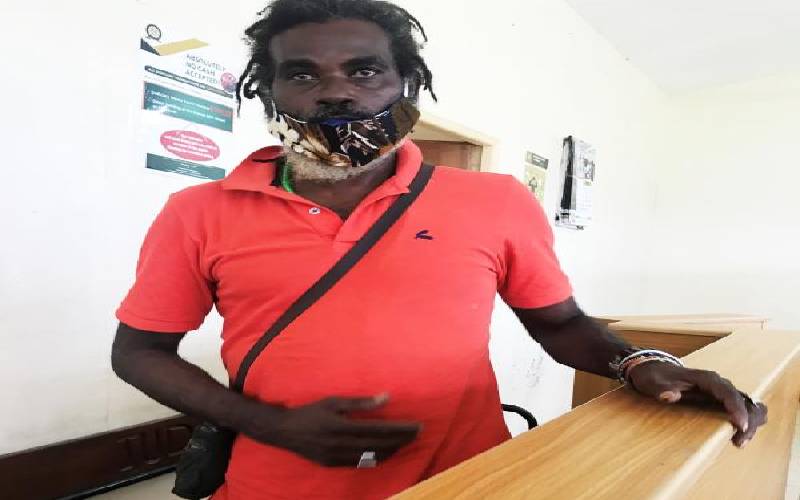 Omar Lali Omar, the boyfriend of the late Tecra Muigai, the daughter of Keroche Breweries owners, has been committed to a psychiatric doctor for a mental checkup before he can be tried for murder.
Lali will be evaluated by the doctors at Garissa Provincial Hospital pending his appearance at the Garsen High Court tomorrow.
There had been reports the test would be taken at a government hospital in Malindi.
Under Kenyan law and procedures a murder suspect's mental health or sanity must be tested before they can plead.
State prosecutor Joseph Mwangi applied for Omar to be taken for the test after he appeared before Justice Rosely Korir at the High Court in Garsen yesterday.
"The accused is hereby ordered to be taken to a psychiatrist for a mental checkup to find out if he is fit to take plea on Thursday," said Justice Korir.
According to his lawyer Abubakar Yusuf the suspect, who appeared in court in a red T-shirt and flowing dreadlocks, was exhausted having been ferried to Malindi by road after his arrest on Monday and driven again to Garsen for yesterday's appearance.
He said his client was ready for the plea so that he can be released on bond.
"The journey by road from Lamu to Malindi and from Malindi to Garsen takes at least five hours of non-stop driving and very tiring," he said.
The accused was brought to the court for plea taking yesterday following an order by Garsen Senior Resident Magistrate on Monday who directed he be arrested and taken to High Court and be charged with murder.
The Magistrate gave this order after Director of Public Prosecutions (DPP) disclosed the detectives had gathered enough evidence against Omar Lali.
State lawyer Eddie Kadebe told Magistrate on Monday that the prosecution had gathered enough evidence to sustain the trial of the accused who was on bond.
Kadebe said the toxicological evidence, postmortem reports, phone records including documentary exhibits and witness statements prove that Omar was behind the murder of Tecra.
Omar was arrested in May and freed on bond pending investigation and was rearrested on Monday at the Lamu courts following an application by the state.
When the case came up for mention before Senior Resident Magistrate Temba Sitati, the DPP applied for Omar Lali Omar's detention saying detectives had gathered enough evidence to charge him with Tecra's murder.
The prosecution claimed Omar murdered Tecra on May 3.
Omar has been accused of allegedly pushing Tecra off the stairs after a heated argument in their luxurious apartment in Lamu.
Omar and Tecra lived together on various occasions since mid-2017 when they allegedly met.