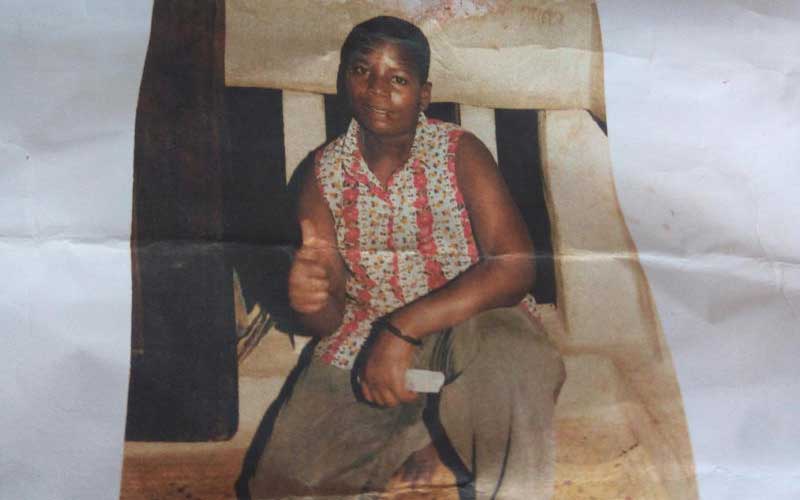 The family of a woman found dead in her house in Likoni on Monday has abandoned the corpse, saying they cannot afford the cost and inconvenience of transporting it to Meru County.
The decomposing body of Alice Kagendo, 38, was discovered by neighbours on Monday evening in her single room in Vyemani area of Likoni.
According to locals, Ms Kagendo had been working in one of the hotels at Ferry area of Likoni. She hails from Mikinduri in Meru North.
Residents suspect that Kagendo, who has been ailing from an unknown disease, might have died Sunday evening.
Read More
Likoni Sub-county Police Commander Jane Munywoki said preliminary reports indicate that she had been unwell for the past one year.
Kagendo's mother Julia Mwavania told The Standard yesterday that she last saw her second-born daughter in 2008 after she, allegedly, abandoned her four children that she is now taking care of.
Strong smell
The sobbing mother said the family in Meru was unable to travel to Mombasa because of the lockdown and asked the authorities to find means of disposing her remains.
"I got a call from someone who identified himself as a police officer informing me of her demise. I told them to dispose the body in a cemetry," she told The Standard on phone.
Mrs Mwavania said the family cannot raise money for a postmortem or ferry the corpse to Meru for burial. She said they had agreed that her body be interred in Mombasa.
Her neighbours in the 10 single room houses said they were forced to persevere a strong smell through the night on Monday after the police told them that such bodies need to be collected by experts due to the coronavirus.
Joyce Wangoi, who lives in the next room, said Kagendo was last seen on Sunday morning. The gospel music she had been playing all day went silent at around 5pm.
At around 5pm on Monday, they became suspicious of the foul smell emanating from Kagendo's room, prompting them to break in.
"We found her lying dead on her bed," said Ms Wangoi.
She said they went to Inuka police station to report the matter but the police told them it was already late as the curfew was about to start and the ferry at Likoni channel would no longer be available.
The desperate occupants said they had no alternative but to sleep despite strong odour until Tuesday morning when the police collected the corpse. It was moved to Coast General Hospital mortuary.
Monica Ngina said she knew Kagendo for five years and she had confided in her that she had a problem in her stomach.
She said she lend Kagendo some money last month for treatment after the deceased reached her.