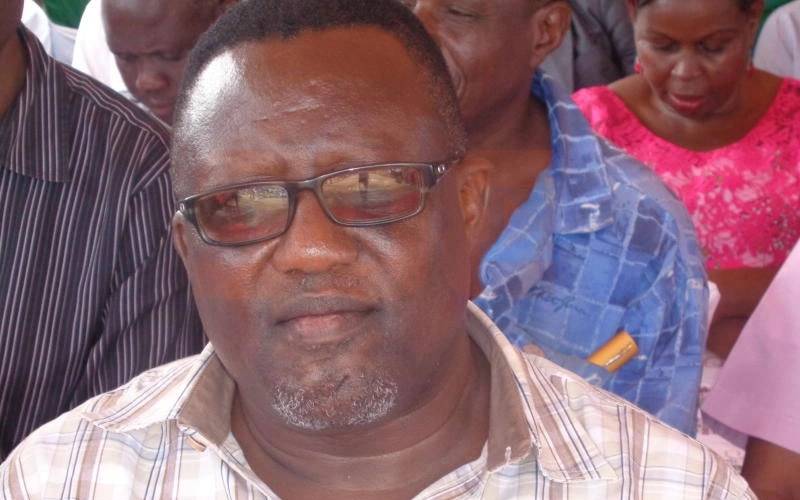 Kilifi Deputy Governor Gideon Saburi (above) has fully recovered from Covid -19, the government has said.
Announcing the new development, Health Cabinet Secretary Mutahi Kagwe said on Thursday that Saburi was declared fit after all the three tests he was subjected to turned negative bringing the number of those who have healed from the virus to three.
The CS, however, stated that Saburi will now be left to fight his woes in court after the government said that he will be charged for failing to self-quarantine when he arrived in the country from a German trip.
"I am also pleased that the dg of whom we placed under forceful quarantine has fully recovered has been declared fit after being subjected to three tests all of which have turned negative naturally the issue of law will follow up with him," said Kagwe at the Health Ministry of headquarters in Nairobi.
The new development could end the speculation that the deputy governor might have been behind the spread of the virus in Kilifi County.
Saburi had previously apologised to Kilifi residents for unknowingly interacting with them when he was sick.
He told journalists that he never intended to cause harm and never exhibited symptoms of the virus, and was only treated on mild flu at a Mombasa hospital and discharged immediately with a clean bill of health.
Kilifi Governor Amason Kingi has confirmed receipt of the good news saying that it was a sign that the County was well prepared to tackle the virus.
He, however, encouraged Kilifi residents and Kenyans to adhere to the national and county government guidelines so that the Covid 19 could be eliminated.
"I am deeply encouraged by the good news of my deputy governor who has recovered from the virus and this shows that contracting the virus is not a death sentence but people should desist from stigmatising others," he said on phone from Mombasa.
Kingi added that he had completed his 14 day quarantine period and was ready to hit the ground working.
"However, it doesn't mean that we should drop our guard. I call upon Kenyans to observe guidelines put by government and stay safe," he said.
He also said that his government had started receiving donations from non-government actors and had identified close to 80,000 most vulnerable households that will be assisted with food aid for the next three months.
"We've started receiving donations and we are waiting for the county assembly that will be sitting on Monday to sanction the release of Sh220 million from the county coffers for the Covid-19 emergency fund. We don't want to account to people dying of malnutrition," he added.