23 death row convicts evade the hangman in fresh ruling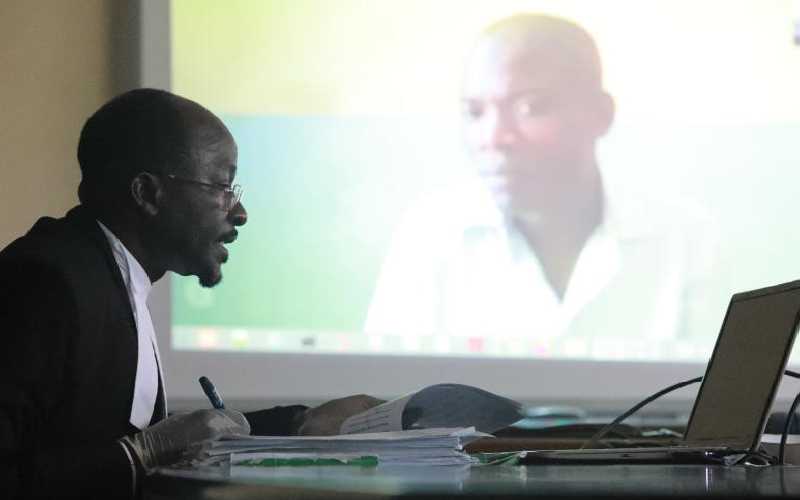 At least 23 death row convicts at Shimo La Tewa Prison have had their sentences reviewed and substituted with jail terms.
On Monday, Justice Erick Ogola of the High Court gave a reprieve to the convicts when he agreed with a Supreme Court ruling that declared the death penalty unconstitutional.
In 2017, the Supreme Court declared Section 204 of the Penal Code, which stipulates mandatory death sentence, unconstitutional because it "jettisons the discretion of the trial forcing it to hand down a sentence already pre-determined by the Legislature".
Following Ogola's ruling, some prisoners who have been on death row for decades will now be let to go home.
Others will have to spend jail terms of at least 40 years, even after missing the hangman's noose.
The court communicated its ruling to the inmates at Shimo La Tewa through video links. Ogola said this was one of the ways to help inmates get justice during the coronavirus pandemic.
Most of the convicts had been jailed for murder and robbery with violence. The inmates who were relased could not, however, leave the prison immediately because their release orders will be signed next Tuesday.
Two death row inmates - Hassan Juma and Paul Mwaniki - had petitioned the High Court to have their sentences reviewed following the Supreme Court ruling.
Juma has been ordered to serve 40 years in prison from the date he was convicted.
Mwaniki's death sentence was substituted with 20 years in jail, but he had already served two decades at Shimo La Tewa and was therefore freed. "I have jailed you for 20 years but since you have already served those years, you are hereby set free," said Ogola.
At the same time, the judge told Mombasa residents that local courts have not been closed completely due to the coronavirus pandemic.
"I want to assure members of the public that the courts in Mombasa have not closed due to coronavirus. We are using digital technology to pass rulings to suspects who have requested for bonds," Ogola said.
"The courts are even assisting suspects to obtain bonds so that they do not congest prisons."
Prisoners who had been on death row and benefited from the ruling could not hide their joy as they prepared to meet their loved ones.
Ogola told those who will be left behind that they will be released in good time if they observe good conduct will under incarceration.
Mombasa Chief Magistrate Edna Nyaloti, who accompanied Ogola, said there was a skeleton staff at the court to address cases filed under certificate urgency.