180 convicts freed from Shimo La Tewa maximum prison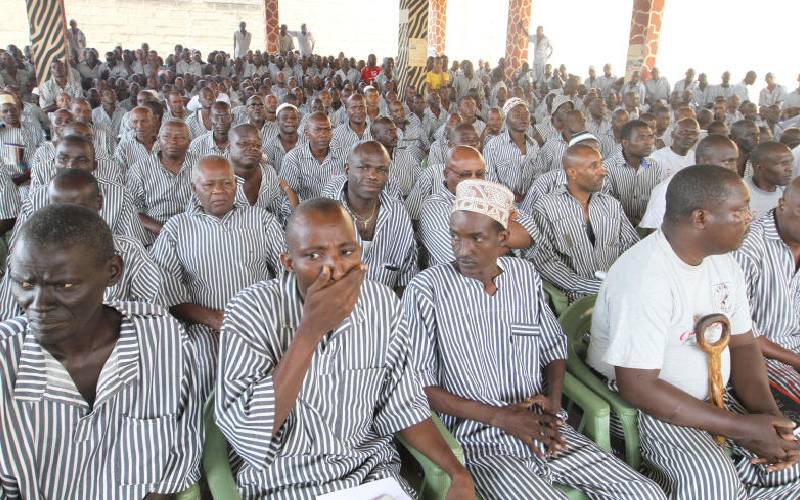 A judge in Mombasa has released 180 prisoners from Shimo La Tewa Maximum Prison to serve the remaining jail terms at home.
This is one of the innovative measures introduced by the police and Judiciary in Mombasa to de-congest penitentiaries and police cells to combat covid-19.
While the courts remain shut, pleas for small crimes are being taken at the Central Police Station, where suspects are bonded to appear in court later. In some crucial cases, trials are being held through video conference facilities installed in prisons.
The prisoners who were freed on Monday had served most of their sentences, according to the judge who issued a proclamation, shortening their sentences.
But their freedom is not without preconditions for they must remain crime-free, until the completion of their suspended terms.
He said the prisoners who had served three quarters of their jail term will now go and complete the remaining years and days at home as a measure to de-congest the prison following the coronavirus pandemic.
"In exercise of my powers under article 165 of the Constitution section 362, 364 and 357 of the criminal procedures code, the convictees are hereby released from prison to serve the rest of their sentences at home," said Justice Eric Ogola.
They will serve the remaining part of the jail term under community service order, where they will be given community work under the supervision of the police or chiefs.
The convictees were also ordered to report to the Officer Commanding Station where they committed the offence within 48 hours after being released.