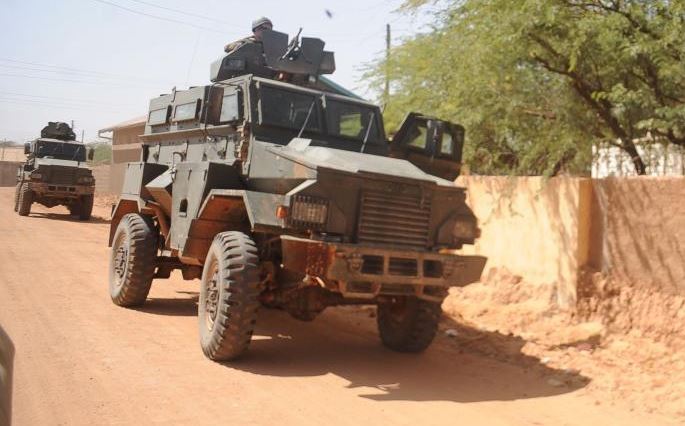 Kenya Defence Force soldiers yesterday repulsed an attack by suspected Al Shabaab militants.
According to police reports, the militants had tried to ambush construction workers on a road project at Milihoi along the Lamu-Garsen road early morning.
The militants had struck at around 9am when there was an interchange at the said construction site that is guarded by KDF following previous attacks on the workers.
A worker at the scene said the militants used the same route that they had used during the attack on former PS Mariam El-Maway two years ago.
Yesterday, Lamu Police Commander Moses Muriithi confirmed the incident but said no casualties were reported.
Read More
"There was an attempted attack on H-Young construction site on Saturday morning at Milihoi. Our soldiers on duty were able to repulse them," the police commander said.
At the same time, the police boss has said all passenger buses to be accompanied by police escort to avoid attacks.