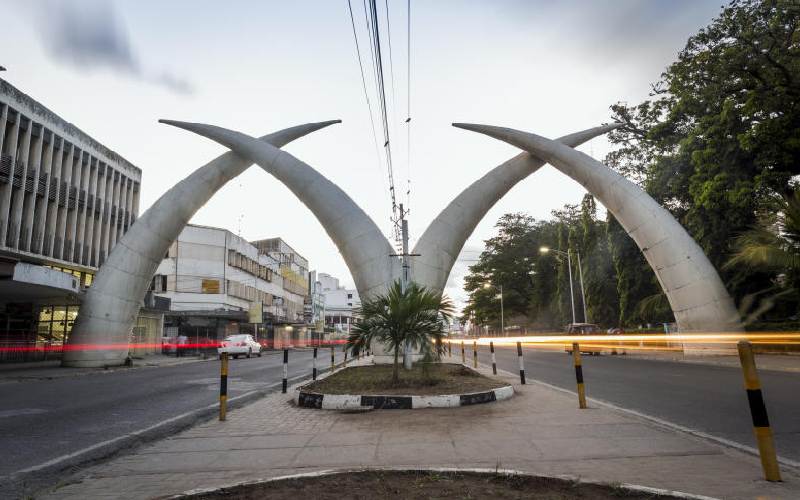 Armed police officers in Coast yesterday moved to enforce the national government's ban against public gatherings to avert spread of coronavirus. The law enforcers barred people from accessing public beaches and other public places. Traders who sell their merchandise at the beaches were ordered to move out. There was also confusion in the justice system after litigants with cases listed under Certificate of Urgency found most courts closed.
SEE ALSO: 18 killed as Indian plane crashes at storm-hit airport
Senior police officers said they were waiting for directives on how to deal with fresh suspects detained at their stations.
Court session
Yesterday Mombasa Chief Magistrate Edna Nyaloti was also forced to hold her court session at Central Police Station where some suspects had been detained. Nyaloti said Shimo La Tewa Prison, the region's biggest penitentiary facility, will not be admitting new remandees and that those who have been charged will remain in police custody. Meanwhile, Mombasa Governor Hassan Joho said 24 medical experts in the county have been trained on how to handle patients who have tested positive for Covid-19.
SEE ALSO: You are better off raising private resources to fight this virus
A special wing with 19 beds has been established at Coast Provincial General Hospital to handle patients with symptoms of the virus. Mr Joho said his administration was also reviewing its budget to set aside funds to buy water bowsers and build water storage tank. At the Likoni crossing channel, no preventive measures had been put in place despite the Kenya Ferry Services having promised to provide sanitisers for over 350,000 people who use the ferry daily.
April holidays
Meanwhile, Kenya Coast Tourist Association Chairman Victor Shitakah said tourists have continued to cancel or postpone their April holidays in the country.
SEE ALSO: Fears as Mzima Springs face risk of drying up
There were reports that some tourist hotels were planning to lay off their staff following a drop in business. In Taita Taveta, a County Emergency Response Committee led by Governor Granton Samboja has announced mandatory screening of people at the Taveta one-stop border post. The committee co-chaired by County Commissioner Rodah Onyancha has also introduced random screening at the hospitals, bus stops and other public areas.
[Kelvin Karani, Omondi Onyango, Gideon Maundu]