82 suspects detained in connection to bloody violence at tourists hotel in Watamu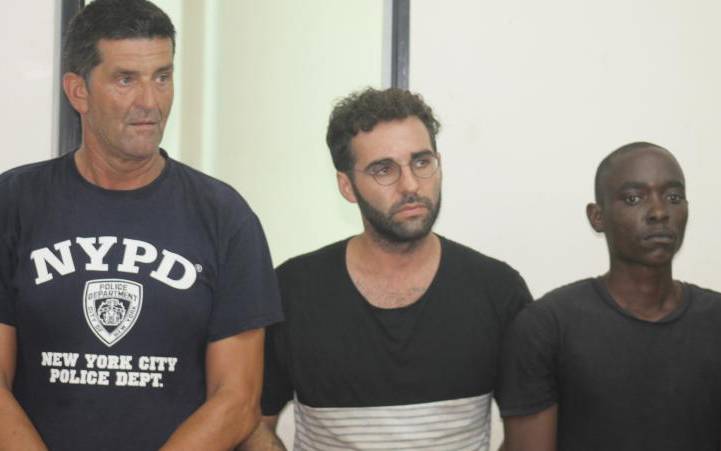 Police are holding 82 suspects, among them the son of a German hotelier, following a violence that rocked a tourist hotel in Watamu, Kilifi County, on Tuesday morning.
Ian Langer and Matthias Schmiot are suspected to have been part of an armed group that raided Temple Point Resort to evict its new owners and employees.
For the past 12-years, the hotel has been the subject of an ownership dispute between German billionaire hotelier, Hans Jurgen Langer's family on one hand and a Kenyan, Isaac Rodrot, and his Italian business partner Stephano Uccelli.
Last month, police officers enforced a court order issued in 2015 and evicted Langer's son, Ian, and his employees from the hotel estimated to be worth Sh2 billion to restore ownership to Rodrot and Uccelli.
On Tuesday, an armed group raided the hotel to evict the new owners. Police said two people were seriously injured in the ensuing clash.
Following the attack, 82 suspects were arrested and arraigned before Malindi Magistrate William Chepseba on Wednesday.
According to the charge sheet, the suspects are accused of violently robbing the hotel's cashier, Jack Charo Jefwa, of Sh170,000.
The suspects are also accused of robbing Jefwa of a laptop worth Sh70,000 and other assorted items.
More suspects
They could, however, not take plea after the investigating officer, Cavin Otieno, filed an application to have them remanded for 14 days.
Mr Otieno told the court that police are still pursuing more suspects and that the investigation could not be completed in the stipulated 24 hours.
He said two foreigners among the suspects were also a flight risk.
"The respondents are connected to the offence under investigations which cannot be completed in 24 hours due to technicalities involved," said Otieno.
He told court that the management of Temple Point Hotel had reported to the police that more than 100 people had been involved in the attack.
"Victims were hospitalised with serious injuries and could not record statements within 24 hours," the court heard.
Police further told the court that they were yet to get an audited inventory of all stolen items from the hotel.
The prosecutor, Agather Mkongo, supported the application to hold the suspects for longer.
However, lawyers for the suspects opposed the application to hold them for 14 days, telling the court that some of their clients were lactating mothers who needed time with their babies while others needed medication.
Chepseba granted police four days to hold the suspects.
The case will be mentioned on March 16, 2020.