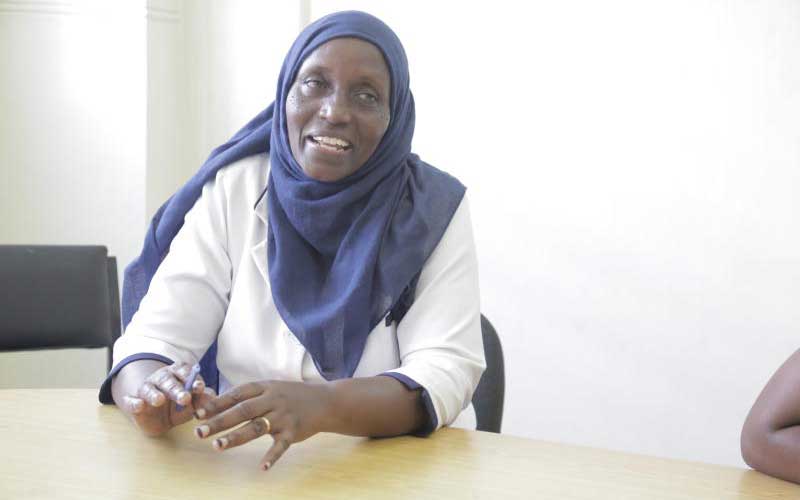 A recent incident in Mombasa of a pastor stabbing his wife to death before slitting his own throat in front of the congregation has raised concerns on the rising cases of gender-based violence (GBV).
Statistics compiled by 'Counting Dead Women' in 2019 placed the number of women killed due to marital and love-related issues at 108, with the last one being a gruesome killing of a wife and two children by a Kenya Defence Forces (KDF) soldier.
In Mombasa, Kisauni and Likoni lead in domestic violence cases.
According to statistics from GBV Recovery Centre at Coast General Hospital, the number of women admitted over domestic violence in 2019 was 35 compared to 14 in 2018.
In all the domestic violence cases, women are the most-affected, with 39 of them reporting violent cases compared to 10 men.
Read More
The affected are between the ages of 20 and 49, with few instances of minors being involved.
Saida Mwinyi, Coast General Hospital nurse in charge of GBV cases says most of those women are always ready to forgive their abusers.
"Most of these victims tell us they want a P3 Form to just scare their husbands. When the cases go to court, they forgive them and withdraw the cases simply because they are the father of their children," Ms Mwinyi says.
She says men rarely report their cases but they only see them when they are admitted at the emergency unit with severe burns and other serious wounds.
Muslims for Human Rights (Muhuri) Rapid Response Officer Francis Auma says parental responsibility and maintenance of children is the leading cause of violence in most homes.
Social harassment of women and defilement of children is also another form of violence reported at Muhuri.
Mombasa Chief Magistrate Edna Nyaloti points out that tolerance to simple abuse from the inception of the relationship by either partner is the beginning of extreme violence that can lead to deaths.
Nyaloti says no one should entertain any form of abuse whether verbal or physical from their partner as it cultivates and nurtures the habit of violence and eventually manifests itself in the most brutal manner.
She says it usually escalates from a simple slap and, before one realises, turns into a matter of life and death.
"These killings don't happen abruptly, it is a built-up habit from frustration and there are always telltale signs that couples and partners ought to see and move out of the relationship," says the magistrate.
State prosecutor Eric Masila says restraint orders will at least deter one partner from stalking and intruding the space of the other after they separate.
However, he says, the major hurdle is in the implementation of the orders, as the police are slow to respond to incidents where one breaches a restraint order.
Masila urges religious leaders to come out and talk about GBV and start counselling programmes for their congregants.
Kisauni OCPD Julius Kirago says a lot of GBV and domestic violence incidents do not get to prosecution stage because the victims are always quick to forgive and withdraw the complaint.
He says most of the cases reported at the station end up being withdrawn and resolved at home and police have no powers to intrude in affairs happening in homesteads if there is no complaint launched.
"We find it hard to enforce these restraint orders or take action where an assault case has been withdrawn by the victim. Most couples especially women come to us and say they are ready to forgive their husbands or lovers. There is little we can do," Kirago says.
According to the police boss, Mishomoroni area in Kisauni has the highest number of domestic violence cases that rarely conclude in court or at the police station.
"Parents have failed their children, they don't advise them how to live together peacefully despite numerous challenges that come with marriage," Kirago says.
Paul Oloo, a church counsellor, says there is a need for an arbitration mechanism where couples in strained relationships can seek help.