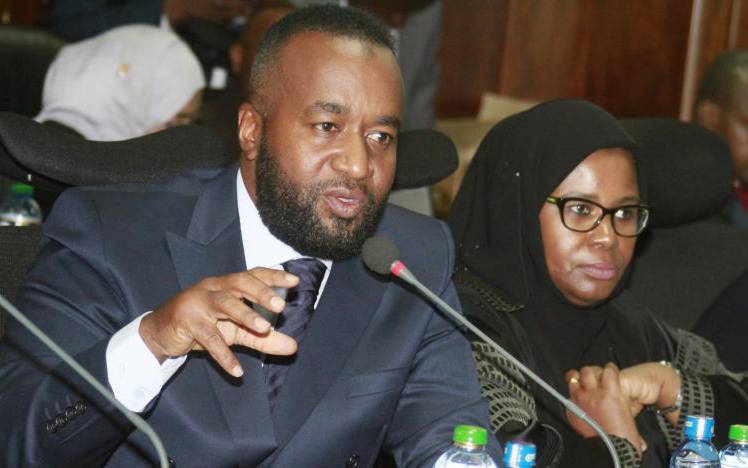 The controversy over key vacant positions at the County Government of Mombasa is set to deepen in the coming weeks when contracts of all chief officers expire on January 31.
The expiry of contracts come when there is no County Service Board to appoint new ones.
Although the 18 officers were hired to serve for five years, their contracts indicate they must be evaluated every two years. Those who fail the audit are axed.
Mombasa has been operating without a Cabinet since November 12 this year. It has also not had a county secretary since April.
A new secretary, Dennis Lewa, was hired only last week under controversial circumstances because the board, whose term expired about 12 months ago, has not been replaced.
According to inside sources, Mr Lewa was hired by an ad hoc board. And now, Governor Hassan Joho's administration is facing the prospect of legal challenges and a constitutional crisis as various offices fall vacant, almost simultaneously, with no mechanism to fill them.
Joho is yet to appoint a new Cabinet more than a month and two weeks after it left office on November 12 at the end of two-year contract.
He promised to reconstitute it in four days as his aides argued that service delivery would not be affected because chief officers were implementing executive decisions.
Last month, 350 inspectorate employees left office on the same day at the end of their contracts leaving a skeleton staff of about 500 workers.
There are reports that county officers are dejected for lack of executive directives from county executives as they cannot perform functions restricted to the Cabinet or governor.
Deputy Governor William Kingi yesterday confirmed that the chief officers were hired on a five-year contract which must be evaluated at the end of two years and those who fail to meet targets dropped.
Dr Kingi said CCOs' contracts "are reviewed every two years which is now approaching."
He said the officers are crucial because they implement all policies of the county government but allayed fears that the expiry of their contracts could derail service delivery, noting that mechanisms have been put in place to ensure smooth operations.
"We are going to evaluate the performance of the CCOs and those who have performed are likely to be retained. There will be no vacuum in the delivery of services because mechanisms have been put in place to ensure smooth operations," he explained but was no categorical when asked if the board was mandatory in the appointment of CCOs and county secretary.
Kingi said the governor is keen on putting up a team that will take him to 2022 and hence needed time to complete the task, adding that he might unveil the team soon.
Yesterday, civil society organisations urged the governor to move with speed and fill the positions to avoid a situation similar to Nairobi County which has no deputy governor.
Mombasa lawyer Yusuf Abubakar said although there was no time limit for the governor to appointment the senior officials, he should do so within reasonable time to ensure proper delivery of services to the people.
Mr Abubakar said schedule four of the Constitution and the County Government Act guide the governors to ensure timely appointments so that certain services do not collapse. "It amounts to violation of the Constitution if the governors fails to fill positions in time to the extent that certain services suffer. It can be ground for impeachment by MCAs," he said.
Haki Africa Executive Director Khalid Hussein said the habit of keeping key positions vacant for a long should not be encouraged and urged Joho to exercise his constitutional mandate and fill all the positions.
"A situation where key positions are left vacant for long should not be encouraged. As Haki Africa, we are calling on the governor to move with speed and appoint all CECs," Mr Hussein said. He said there was always a vacuum in government even if only one officer was out of office as the duties could not be rendered optimally.
Muslim for Human Rights (Muhuri) Director Khalifa Khalef yesterday told the governor to hasten the appointment to ensure service delivery does not suffer.
"The governor knew the expiry date for the CECs and should have initiated the selection process in time to ensure there is no vacuum," he said.