'Sick' Governor Sonko fails to show up in court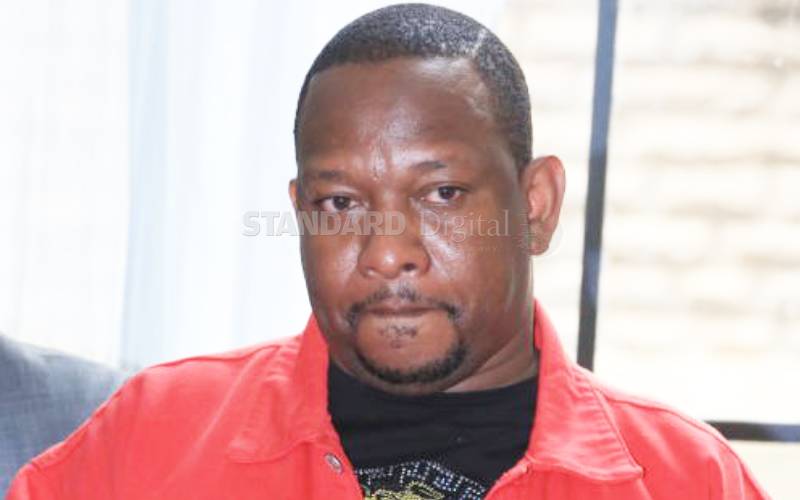 The under-siege Nairobi Governor Mike Sonko's assault case has been moved to January 21, 2020, after he failed to appear before Voi Law Court.
Sonko was slated to be charged today with assaulting Coast Regional Police Commander Rashid Yakub during his dramatic arrest last week.
He was expected to be charged with two other counts which include resisting arrest and disruption of peace during his arrest.
But his team of eight lawyers led by Cecil Miller told Senior Resident Magistrate Frederick Mayaka Nyakundi that Sonko is still unwell and on bed rest that is why he did not show up.
The lawyers told the court that they received a letter from Sonko's doctor which states that the Governor is still sick and needs more rest.
The prosecution agreed to allow Sonko to heal fully before being charged. They also asked the court to have the Governor should present himself at Voi police station before the mention date.
Their prayers were granted by the court.
Sonko is accused of kicking Coast Regional Commander Rashid Yakub on the thigh and insulting other police officers during his arrest in Voi.
Four witnesses, among them Yakub and three other police officers, have been listed to testify in the case.
Assaulting a police officer on duty execution is contrary to section 103 of the Police Act 2011.
Sonko's troubles begun after the Director of Public Prosecution Noordin Haji orders his arrest over the alleged embezzling Sh357 million of county funds.
He was arrested on December 7 at a roadblock in Voi and briefly held at the Voi SGR police station before being airlifted to Nairobi where he spent the weekend in police custody.
On December 9, the Governor was arraigned at Milimani law courts, Nairobi, where he denied 19 counts of corruption.
Chief Magistrate Douglas Ogoti released him on a Sh15 million cash bail after denying the corruption charges levelled against him.