Car plunges into ocean at Likoni channel with unknown number of occupants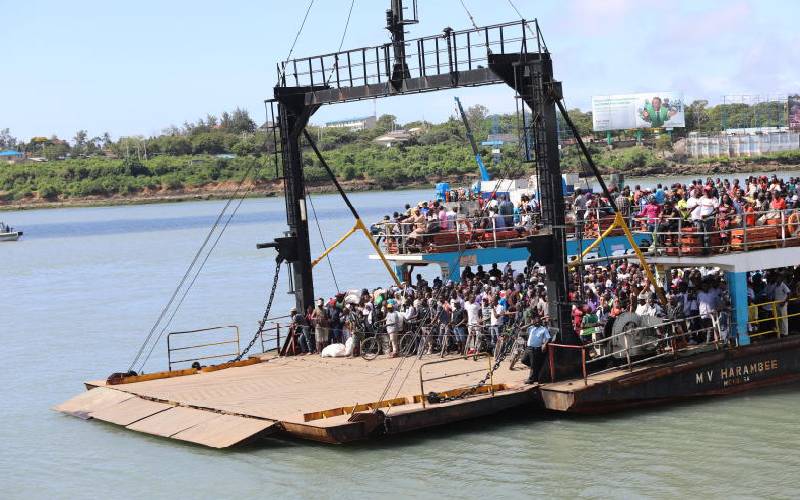 A saloon car with unknown number of occupants has plunged into the Indian Ocean at Likoni Channel.
In a statement by Kenya Ferry Service (KFS), un identified motorist drove off to the ramp at a high speed immediately after purchasing a ticket before plunging into the ocean.
The statement said the motorist did not slow down despite being flagged by ramp controllers to slow down.
"It is with sadness that we would like to confirm that at around 4; 20 am, on the mainland side of the channel, a motorist driving a saloon car whose registration number is yet to be established drove off the ramp after purchasing a ticket," read the statement.
KFS rescue boats, Kenyan Navy and the police and other rescue operation agencies responded immediately.
The search operation to retrieve the car is underway.
Mombasa Governor Hassan Joho say the county government has dispatched a unit from our inspectorate department to join multi agency rescue team in the ongoing operation.
In September, a saloon car plunged into the ocean after sliding off the ramp, killing a mother and her daughter.
Mariam Kighenda, 35, and her four-year-old daughter Amanda Mutheu died after their car slid from the rear of MV Harambee moments before docking on the Island side.
More to follow..