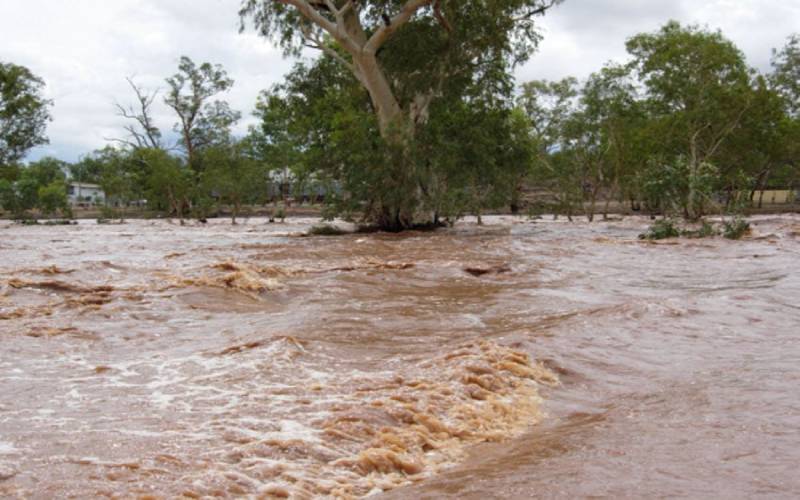 A middle-aged man was on Saturday night swept away by flash floods following heavy rains pounding Taita hills in Taita-Taveta County.
The incident occurred when the deceased, identified as Charles America attempted to cross a bridge at Wanganga trading centre in Mbale location.
According to residents, he was in the company of four others who were lucky to escape death.
"They were trying to go across when the sudden waters caught up with them. Four of the dead man's colleagues escaped unhurt," said John Mseghe, a resident.
Read More
The death brings to two the number of people who have so far been killed by floods and landslides in the area.
Last week, a minor died after a house he was sleeping in collapsed at Wumingu location in Taita hills.
Taita Deputy County Commissioner David Kiprop confirmed the incident and said police are investigating Charles' death.
"We have so far lost two people in the past one week following heavy rains pounding Taita hills. The damage is enormous," said the administrator.
Affected areas include Kitukunyi, Mwanguwi, Sungululu, Mbale, Werugha, Mgange, Mwanda, Mghambobyi and Nyache among others.
At the same time, Kiprop disclosed that chiefs and their assistants were currently sensitizing and educating locals in the affected areas to move to safer grounds.