Humble lives of Coast's unsung heroes, heroines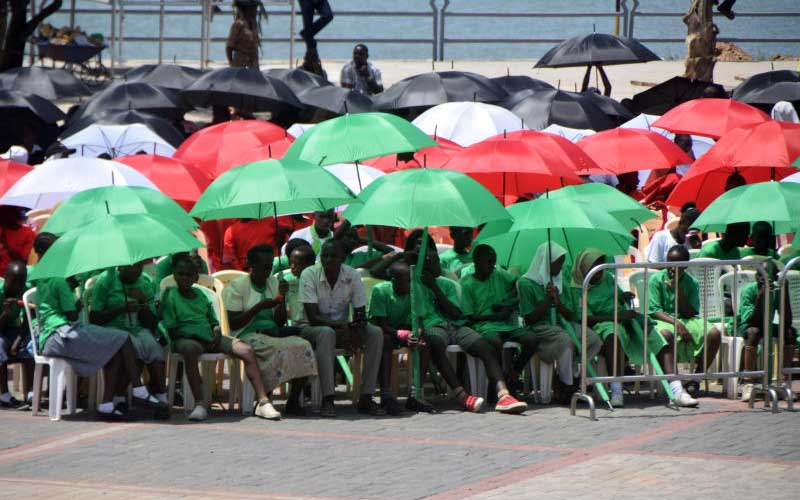 As Kenya celebrates Mashujaa Day, focus shifts to several Coast based heroes and heroines that have remained unrecognised as their country steers towards a future whose foundations they helped build.
Most of these heroes and heroines live or lived humble lives away from the national limelight despite pioneering in various fields and blazing the trail in academic, political, philanthropy, religious and professional fields.
Three years ago, Mombasa buried Ali Mazrui, one of Kenya's most acclaimed scholars, who, because of political reasons never got the opportunity to serve Kenya despite his worldwide acclaim.
But there are many other scholars, like Prof Mohamed Hyder, who were Prof Mazrui's contemporaries, aged but living lives of dignity having demonstrated that Coast, given the right conditions, can produce legends.
Not to forget deceased and living freedom fighters like Ronald Ngala and Mekatilili wa Menza as well as Salim Balala, who fought colonial invasion and agitated for independence besides leading efforts to preserve national sovereignty when certain elements were plotting to dismember the state at the dawn of independence. The Coast has also produced pioneer bankers, lawyers and acclaimed journalists, musicians, composers and broadcasters like Leonard Mambo Mbotela, Joe Khamisi and top sportsmen like Kadir Farah and Mahmoud Abbas, who brought fame to Kenya.
Hasmukh Patel is one of the unsung heroes at the Coast. He stands out as a philanthropist with a big heart, splashing his millions on public institutions and offering relief to the vulnerable.
Patel has touched the lives of many in his latest efforts to refurbish schools, hospitals and police stations in Mombasa and Kilifi as well as caring for hundreds of disabled children and feeding the poor.
Popularly known as Hasu, 51-year-old Patel has made a big mark after he refurbished and maintained 73 institutions in Mombasa County, including more than 20 schools and several police stations, the regional commissioner's office and the regional police headquarters.
Taib Basheeib, director of Reachout Centre Trust, has been involved in the rehabilitation of many drug addicts in Mombasa for years. Mr Basheeib campaigns against the menace and counsels youths into abandoning drugs.
Mwalimu Enock Ondego of the Mwakigwena Choir that sang about the imprisonment and release of founding President Jomo Kenyatta also stands out as one of the forgotten heroes.
Buried quietly
Living as a destitute and now blind, Mr Ondego could pass as a pale shadow of his former self.
The late Meza Galana, the composer of the national anthem, is probably one of the greatest sons of the Coast region who was buried quietly in his Wema village in Tana River in November 2015.
Mr Galana's fame faded away just after the great composition and there has been not much reference to the hero since. Former Mombasa Kanu supremo and Cabinet minister Shariff Nassir was known for his work of charity, giving hefty donations for school fees, hospitals, churches and mosques in Mombasa.
Nassir, who died soon after losing the Mvita parliamentary seat in 2002, could not be matched in Coast in terms of mobilising residents to receive and entertain former President Moi. Former Msambweni MP Ms Marere Wamwachai, the first woman to be elected to Parliament in Coast, has resigned to village life and turned to peasant farming. Wamwachai, a prominent teacher turned-politician who became Assistant minister for Culture and Social Services, was once a firebrand politician whose presence was felt far and wide.