Kenya Navy, South African divers retrieve vehicle from Likoni Channel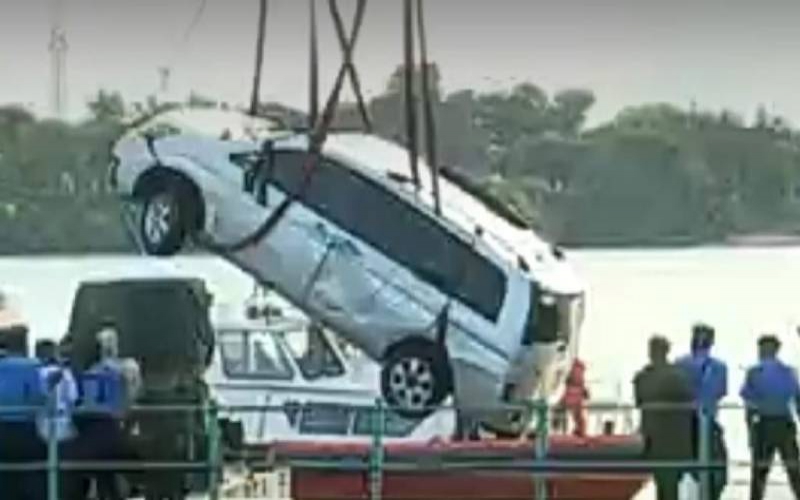 Mombasa, Kenya: Kenya Navy and South African divers have finally retrieved the vehicle that plunged into the Indian Ocean 13 days ago at the Likoni Channel.
The remains of Mariam Kighenda and her four-year-old daughter Amanda Mutheu were also found in the vehicle.
The first breakthrough was made on Wednesday when Government spokesperson Cyrus Oguna announced that the vehicle that slipped off the ferry at the Likoni Channel on September 29, 2019, might have been spotted.
After the location of the vehicle was identified, Oguna announced that the Navy would retrieve the corpses and the car within hours. However, the exercise was postponed to Friday.
Recovery teams had been having difficulties in bringing the wreckage to the surface due to lack of adequate oxygen. Last week, Oguna revealed that Kenyan divers could not plunge into the sea for more than six minutes due to lack of adequate oxygen.
On Thursday, divers also encountered difficulty while attaching the car to a cord that was on the pulleys.
Sources informed the Standard that the first attempt to pull out the car was successful but the cord snapped when the crane began to pull it upwards.
More details to follow...