Official raises alarm on number of teen mothers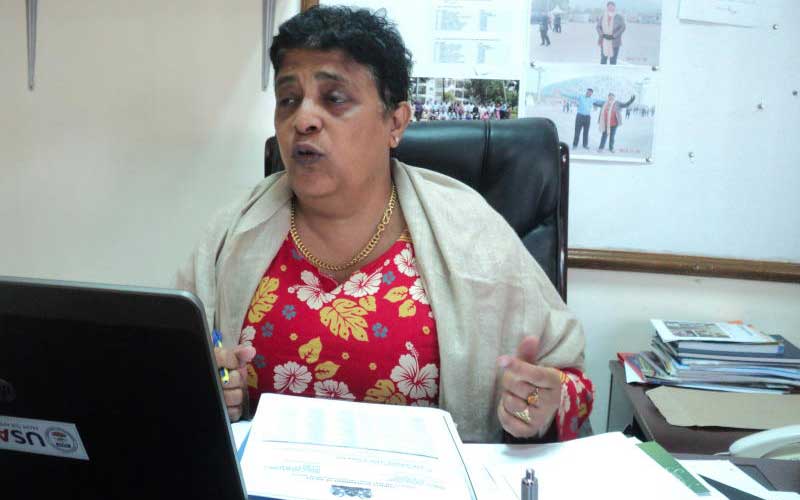 About 17,000 teenage pregnancies were reported in Kilifi county last year, Health executive Anisa Omar has revealed.
She said five per cent of all teenagers who became pregnant also contracted HIV/Aids.
Speaking during the ongoing county advocacy campaign against teenage pregnancy at Juhudi Primary School in Jaribuni within Ganze Sub-county at the weekend, Dr Omar said apart from HIV/Aids, the youngsters are also exposed to other sexually transmitted diseases.
She said the girls do not use condoms and the repercussions are serious.
''The statistics that we have show that about 5 per cent of last year's 17,000 teenage mothers are HIV positive besides developing other health complications during childbirth," she said.
Gender executive Maureen Mwangovya called on all stakeholders to pull resources together to fight against early pregnancies.
Ms Mwangovya, who is steering a task force appointed by governor Amason Kingi to investigate the root cause of the child pregnancies, said the county government was committed to finding a lasting solution to the crisis.
Dr Omar said her department receives the lion's share of the county budget, but with the rise in teenage pregnancies, the allocation is strained.
She said Kilifi has 150 dispensaries and three bigger hospitals in Malindi, Kilifi and Mariakani which all need drugs, medical personnel and other staff such as lab technicians, ambulance drivers among others.
''The big budget is allocated to me, but if we continue getting these teenage mothers, it means the budget must go up because the girls must deliver in hospitals, children too must get vaccination, the number of medical personnel will increase," she said.
Due to that disaster, she said other crucial departments like the gender, sports, youth and culture which are important for youth empowerment will get small allocation.
She called on parents affected by teenage pregnancies to educate girls on importance of education.