Bees bring Wundanyi town to a standstill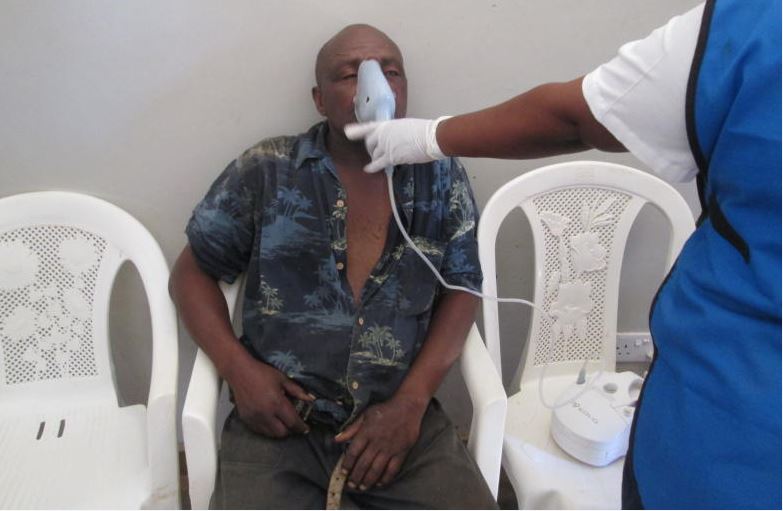 A swarm of bees yesterday invaded Wundanyi town sending residents, including armed prison guards, scampering for safety.
The bees attacked the town's stadium and the area outside Wundanyi Prison.
Two people were injured in the attack that disrupted businesses in the town, with traders quickly closing shop and fleeing.
The bees also attacked prison warders, as well as motorists and pedestrians along the Wundanyi-Mwatate road for hours.
Two victims
Yvone Mitsanza, a clinician at the Wundanyi sub-county hospital, said two people were treated at the facility before being referred to Wesu sub-county hospital for specialised treatment.
"They were in shock and were given drugs to prevent further allergic reactions caused by the bee sting. They need 24 hours observation," said Ms Mitsanza.
"They have bee stings stuck in their bodies," she said
Taita sub-county Police Commander Onesmas Kombo said one of the victims was in a stable condition.
Coincidentally, the attack occurred when the county executive for agriculture Davis Mwangoma was chairing a meeting on bee farming in the region.
"I am currently attending a meeting on bees and will talk to you later," he told The Standard.
George Osuri, a senior Kenya Wildlife Service (KWS) officer, referred the matter to the county administration.
Agricultural department
"The agriculture department is the one in charge of controlling bees, not the KWS," the officer said.
One of those attacked by the bees was Omar Mwachuma, a student at Mwagafwa Vocational Training Institute. He said he was attacked outside the Wundanyi Prison's main gate.
Those who rescued him said they had to cover his body with a blanket and pour paraffin over him to ward off the insects.
The building and construction student said he had never been attacked by bees before and linked the incident to witchcraft.
"It is a bizarre incident. The bees must have been unleashed on us by wizards," he said from his hospital bed after he regained consciousness.
The second victim, Gift Mwakandana, said he was attacked while taking his livestock to Wundanyi River near the town's stadium.
First attack
"The bees first attacked my livestock and as I was trying to rescue them, they turned on me," Mr Mwakandana said from his hospital bed.
Residents described the attack as unusual.
"The way the bees reacted was unusual. We don't know why they picked the town. There were so many of them," said a resident.
Agricultural experts say honeybees only attack to defend their colony, but will also attack if they are disturbed outside their nest.