Two police officers killed in Kwale road crash as 4 injured in Fafi IED attack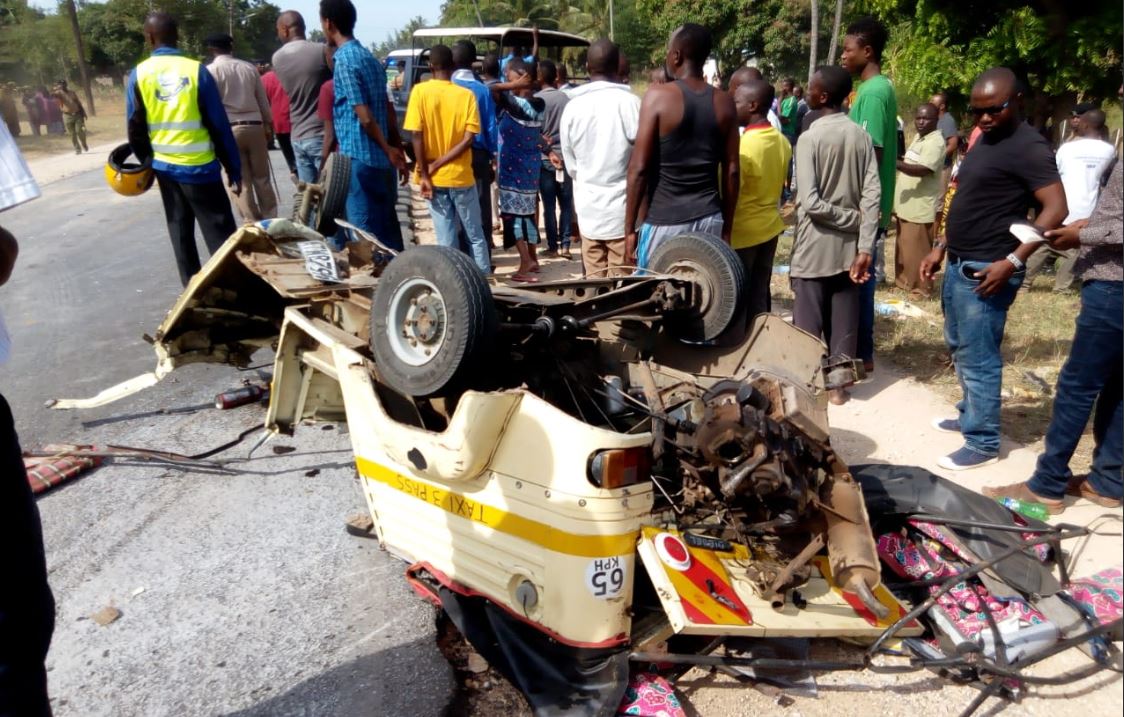 Two police officers have died in a road accident in Waa area along Likoni-Ukunda road.
The accident happened at around 9:30 am on Monday morning.
The two officers were travelling in a Tuk-tuk from Likoni when it collided head-on with a 14-seater matatu that was headed for Likoni from Ukunda.
Matuga Police boss Joel Chesire said the officers who were in a tuk-tuk were going for their duties when the accident happened.
He said six other people in the in Matatu sustained slight injuries and were taken to various hospitals in Ukunda and Likoni.
"The cause of the accident is yet to be established. Investigators are working on the ground to establish its cause," said Chesire.
The bodies of the officers were taken to Msambweni mortuary.
Meanwhile, four administration police officers were seriously injured when a truck they were travelling in along the Amuma-Garissa highway struck an improvised explosive device IED planted by insurgents on Saturday morning.
Police said that their vehicle they were travelling in from Alinjugur AP post in Fafi constituency were burnt down by a fire from the device placed on the road.
Residents said they had a huge explosion and quake from the IED.
On Monday, Fafi OCPD John Ogola said that three of the injured officers have been flown to the Forces Memorial Hospital in Nairobi for treatment.
"It's true some officers who were on interchange after completing their stay in the region were injured and investigations are on," he said on phone.
However, he said one of the officers is recovering at Garissa General Hospital with serious leg injuries.
They were no fatalities reported so far and the identities of the wounded officers have not been divulged.
Fafi town is 50 kilometres from the Kenya-Somalia border and is governed from Garissa County despite being far from the county headquarters.
The town is also not far from Lamu County where an Al-Shabaab insurgency has been raging for close to five years.