Another shot at Coast unity but will it hold?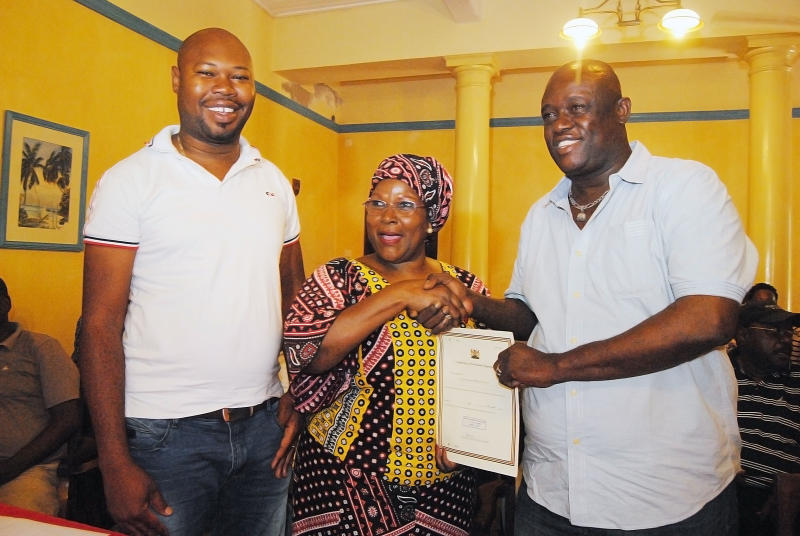 A group of politicians from the Coast have announced the launch of a new political party, Umoja Summit Party of Kenya (USP).
Like other past unity efforts, the new outfit is attracting scorn, approval and anxiety in equal measure. For Coast supremacists, the new party is a vehicle to achieve coastal political unity with the mantra "speaking with one voice" in national politics.
For seasoned politicians comfortable in established parties like ODM, the move is an attempt to disrupt the status quo.
Others, including migrant tribes who make a huge fraction of the coastal vote, especially in Mombasa, Lamu, Kwale and Taita-Taveta counties, are waiting to see the ideology of the new party and who is behind it.
But some analysts believe the new party is the handiwork of some Jubilee politicians out to split the Coast for their own selfish gain. Yet others warn that USP should not espouse xenophobic ideas associated with the Shirikiso Party of Kenya (SPK) that fanned hatred against 'foreigners' at the coast.
Analysts believe opportunities exist for an ideology-driven unity that cuts across race, religion, economic and social status, geography and tribe.
Observers note that USP, that was unveiled in Mombasa County two weeks ago, lacks a clear strategy to achieve its objective of uniting coast residents. They say unity of purpose can only be realised at the coast if the locals rally behind one leader and take the same political direction like Nyanza and Central.
Common interest
Maimuna Mwidani says that for the party to achieve unity, it has to craft a clear agenda that would appeal to the masses and get an influential leader who can rally the people to support him or her.
"Unity can be achieved when various tribes are brought together by common interest, and have a charismatic leader. At the moment this is lacking. Coast is currently more divided than North Eastern, where political seats can be shared among clans through negotiated democracy," she noted
Ms Mwidani argues that it is wise leadership that unites communities and not just a political party, citing opposition leader Raila Odinga who moved Luo Nyanza and parts of western Kenya to the National Development Party, Liberal Democratic Party and ODM.
She argues that a pragmatic leader for the Coast need not come from dominant tribes, but should win the trust of the masses.
The interim leaders are Chairman Matano Chengo, Naomi Cidi (secretary general) and radio presenter Mtana Mwaringa. "I congratulate the Umoja Summit leaders for the bold move, but I urge them to move a notch higher. They can start by uniting all political parties in the coast region," she advised.
Former SPK secretary general and Mombasa lawyer Yusuf Abubakar concurs with Ms Mwidani, that USP officials need to get elected leaders to join the new party if they expect to unite the region.
He says the party can help the region register growth if governors Hassan Joho (Mombasa), Amason Kingi (Kilifi), Salim Mvurya (Kwale) and Fahim Twaha (Lamu) could throw their weight behind the new outfit.
"The most effective strategy for the new party is to win the support of elected leaders. Because these leaders are trusted by the community, it is a good start to have them on board," Abubakar argues.
Former Kaloleni MP Gunga Mwinga, says USP can initiate a forum to discuss Coast unity and bring Coast-based parties together to ensure locals have a stake in the new political arrangement.
"We should begin to talk to one another and find out when the rains started beating us. As far as I am concerned, USP never consulted us. It just engaged in political competition which is their constitutional right. But the opportunity to unite the region is not lost yet," Mwinga says.
Kadu Asili chairman Kombora Korokoro argues that his party will only engage USP once it's fully registered.