British aristocrat died from head trauma, no viagra or bhang in body, says witness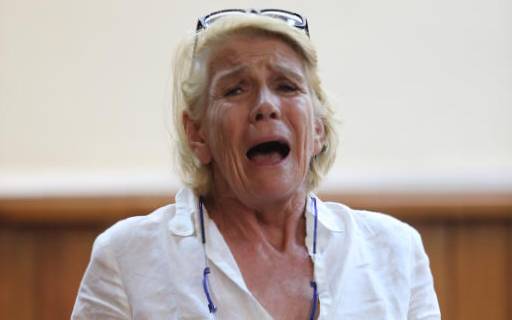 Tests on liver and intestine samples from British aristocrat Alexander Monson's body did not show any traces of cannabis sativa or Viagra, as claimed by police, the court heard yesterday.
George Opello Ogutu, an analyst with the Government Chemist, told Justice Erick Ogola that neither Viagra nor traces of cannabis sativa were found in the samples taken to the Government Chemist for analysis after Monson's death on May 19, 2012.
Mr Ogutu, who was testifying for the State, said the analysis was accurate. "We tested samples of liver, kidney and intestines for bhang, Viagra and injection drugs, but there was no drug detected. The results were all negative."
The officers
Four police officers - Sergeant Naftali Chege, Chief Inspector Charles Wangombe Munyiri, Baraka Buluma, and John Pamba - are on trial for Monson's murder.
They have all denied that on May 19, 2012 at Diani Police Station, they murdered the Briton.
They were released on Sh500,000 bond each with a similar surety. The prosecution is led by Senior Assistant Director of Public Prosecutions Alexander Muteti.
Ogutu told the court that his office received samples of the drugs and specimens of parts of Monson's body from Sergeant Issa Wachifia for analysis.
Monson was arrested on May 19, 2012 at Tanduri Night Club on claims that he was smoking bhang.
He later died at Palm Beach Hospital while chained to a hospital bed. Police claimed he had fallen ill while in their custody.
The police officers - one of them has since left the service - are on trial for murder after a judicial inquest concluded they were responsible for Monson's death. They are the ones who arrested and processed Monson.
The Briton's remains were cremated in Mombasa after a postmortem.
Diani police officers had claimed that Monson died of a drug overdose and that he also smoked cannabis sativa. Police also claimed they found the sex-enhancing drug on him but the deceased's family rejected the claims, terming them an attempt to cover up murder.
A postmortem examination established that Monson died from blunt trauma to the back of the head and scrotum, probably inflicted by beatings.
Monson was the heir to the Monson baronetcy and the only son of Lord Nicholas Monson and his former wife Hillary.
Head injury
Government pathologist Ngali Mbuluku did not rule out the possibility that Monson suffered the injury after he fell down as result dizziness caused by some drug he had taken.
Dr Mbuluku, however, emphasised that he died from a head injury which was caused by a blunt object.
"He might have fallen down on the left side and that is why he got injuries on the left side of his head and bruises on the left arm," he said.
But the pathologist insisted that Monson did not die from a drug overdose.
The pathologist said medically, Monson died because of a serious head injury which was caused by a blunt object.
He said it appeared he got the injuries while in motion on his left side and that is why he had some injuries on the left side of the left arm.