Future of Kenyan tourism looking good, experts predict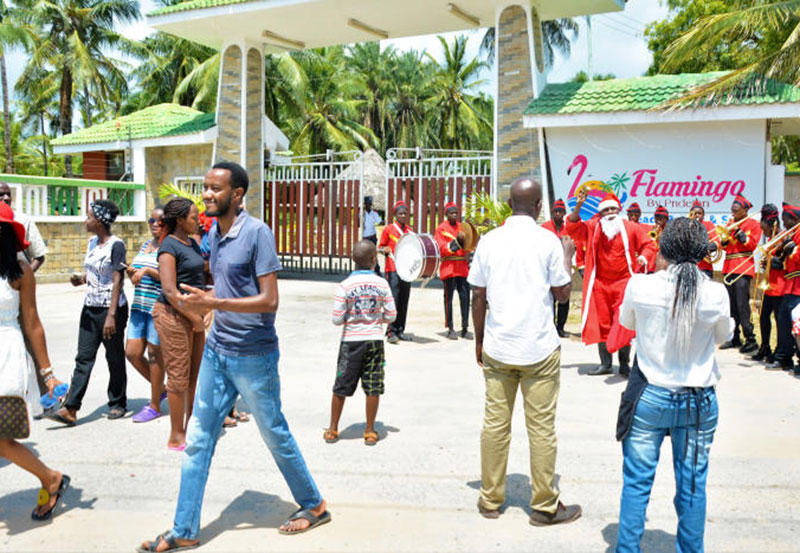 Former Kenya Tourism Board (KTB) Chief Executive Officer Muriithi Ndegwa has painted a rosy picture of the country's tourism sector.
Mr Ndegwa said an increase in tourist numbers, especially during the festive season, was a good indication.
Other indications the industry is headed for growth are the new international flights that have started flying the Kenyan route.
"The world loves Magical Kenya and this love story is getting better as the country embraces diversity in tribe, race and religion," said Ndegwa who is now the Managing Director of Kenya Institute of Management.
"As investors in the hospitality sector, we have been seeing increased interest in Kenya.''
In 2017, earnings from the industry grew by 20 per cent to Sh120 billion despite a tense political environment, the highest earnings recorded by the sector this decade.
Ndegwa said the future looks promising, especially in a sector where an increase in visitor numbers automatically translates to more revenue and a boost to the economy.
Mombasa County Chief Officer in charge of Tourism Innocent Mugabe added to Ndegwa's enthusiasm, saying the county administration is eager to work with the private sector to reap more from tourism.
Sam Ikwaye, the Kenya Association of Hotel-keepers and Caterers (KAHC) executive officer for Coast branch, is also optimistic.
"Great interest from international airlines with an extensive global network, as well as the speedy growth of Low Cost Carriers (LCC) like Silverstone Air, Skyward Express, Jambojet and Fly 540 will fuel the growth next year," said Mr Ikwaye,
Kenya Coast Tourist Association (KCTA) chairman Victor Shitakah said there has been an increase in bookings for next year, especially April, August and December.
Benedict Mutuku, the CEO for Goldwyne Consult Limited, the firm managing Nyali Golf View Residence, expressed hope in the new year following relative calm in the country.
"We have received accolades from leaders both nationally and internationally and we are confident that come next year we will continue to grow," said Mr Mutuku.
Arthur Tuda, the Kenya Wildlife Service Assistant Director for Mombasa, said marine parks received visitors during Christmas period.