Man who turned up for KDF recruitment in Malindi dies while training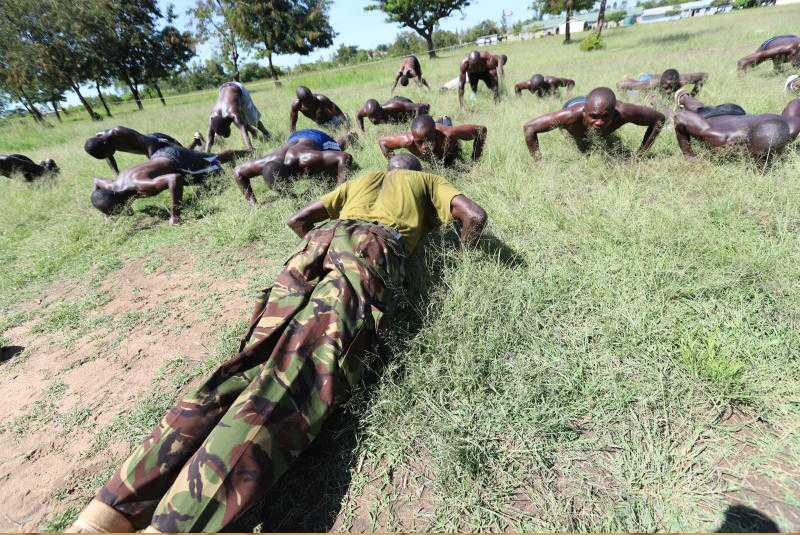 A man who had turned up for the Kenya Defence Forces recruitment at the Alaskan grounds in Malindi died on Tuesday evening while training.

The 23-year-old died after he was exposed to tough training early morning in an exercise that targeted a dozen youth from the area.

Lieutenant Colonel Joseph Nzioka who over saw the recruitment confirmed the death, saying that it was an unfortunate incident.

KDF medical personnel on the ground tried to resuscitate the deceased through first aid but it was too late for him and he died upon arrival at Tawfiq Hospital where the soldiers had rushed him.

"It is a sad day that we have lost a young man who was among the recruits for this exercise," he said.

Nzioka said that the young man whom he refused to reveal the identity fainted before finishing the race.

"We started the exercise well at 8 am in the morning unfortunately we had one incident, one potential recruit of KDF was not able to do exercise, he passed on,'' he said.

He appealed to aspiring recruits to be contacting self test days or months before any recruitment exercise to avoid such incidences in future.

"If you want to join the army get well prepared and take a lot of exercises days before the recruitment process so that such incidences do not happen," he added.

More than 400 young men and no women turned up for the exercise but it was not clear how many were targeted.

Body of the deceased was taken to Star hospital mortuary.