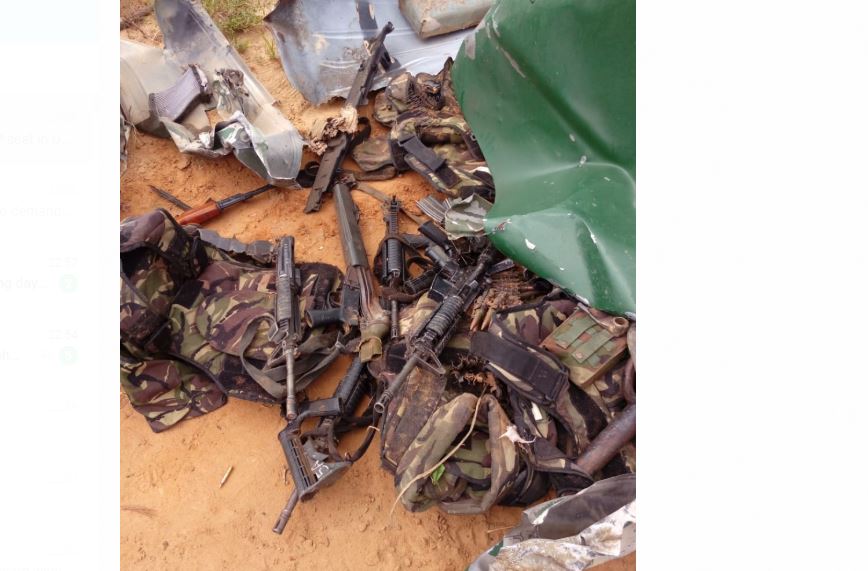 Five soldiers were killed when their military vehicle struck an improvised explosive device planted on the road.
Reports indicated several other soldiers were injured and some were still missing following the explosion reported yesterday mid-morning outside Bodhei Township.
The military declined to provide further details on the attack, which occurred at a place known locally as Kwa Omolo. It was also not clear how many soldiers were in the the stricken Toyota Land Cruiser.
"The soldiers who were attacked are based at a camp in Bodhei on the border with Garissa County. They had gone to Bargoni, 20 kilometres away, to fetch food rations," said an official who asked not to be named because he is not authorised to speak to media.
The official further disclosed that operations had been launched to search for and rescue injured soldiers and those reported missing.
A second official reported that within minutes of the explosion, a man was arrested and found with 10 SIM cards, raising suspicion he could have coordinated the attack.
Other reports indicated that the device could have been detonated remotely.
Last evening, reinforcements were sent to the area from camps in Mokowe, Hindi and Bargoni. The Standard witnessed several trucks racing towards Bodhei. There were reports soldiers and specialised police forces were trying to find the attackers or any information regarding the attack from residents.
Lamu East MP Sharif Ali, who sent a message of condolence, condemned the attack and called for thorough investigation to be carried out in the area.