DPP loses attempt to halt 98 death penalty petitions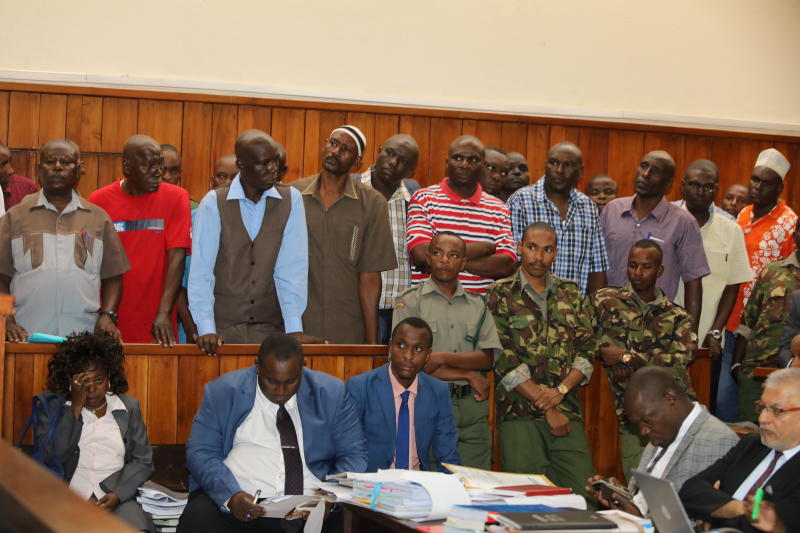 The High Court has dismissed an attempt by the Director of Public Prosecutions to stop a petition by 98 death row inmates seeking to be freed. The inmates argue that they were convicted on the basis of a faulty law.
The petition follows a Supreme Court judgement last year that declared the Penal Code, on which basis capital offenders are condemned to death, is partially unconstitutional.
The Penal Code imposes a mandatory death penalty on offenders upon conviction.
Supreme Court judges ruled that contested sections of the Penal Code infringed on the judges' discretionary powers to rule on the basis of facts and evidence.
And now, the 98 applicants want the High Court to order a review of their sentences, arguing their right to fair trial was infringed on.
In the wake of the judgement, the Attorney General created a task force to study its implications and make recommendations on the way forward.
The Supreme Court also advised Parliament and the Kenya Law Reform Commission to consider legal and constitutional reforms regarding the death penalty.
But the DPP opposed the petition, saying applicants should allow the task force to make its recommendations, including its interpretation of what would constitute a life term in jail.
The DPP wanted all petitions filed after the December 14, 2017 Supreme Court judgement halted, pending the task force's report and interventions by Parliament.
However, the State lost the application after Justice Eric Ogola ruled the applicants were likely to face prejudice if it was sustained.
Infringe rights
The judge said the 98 petitioners should not be hamstrung for long as this would infringe on their rights.
"Stopping the hearing of the petitions filed by the applicants will be wrong since no one is sure how long it will take the task force to interpret the death sentence," said Mr Ogola.
He said the judge had the discretion to influence the kind of judgement to be issued.
He however directed that every petition be heard in the regions where the judgement was initially made.
"All petitions will proceed but every case should be heard from where the judgement was issued for easier access of court documents," said the judge.
"Judgements issued outside Mombasa should be filed and heard from where they emanated."
State counsel Alexander Jami wanted the cases stayed until the task force completed its work.
"These cases should have been stayed until an outcome of the legislative interventions and the task force," Mr Jami said. The matter will be mentioned on October 4.