Mombasa businessman on ammunition charge now wants sister's 110 millions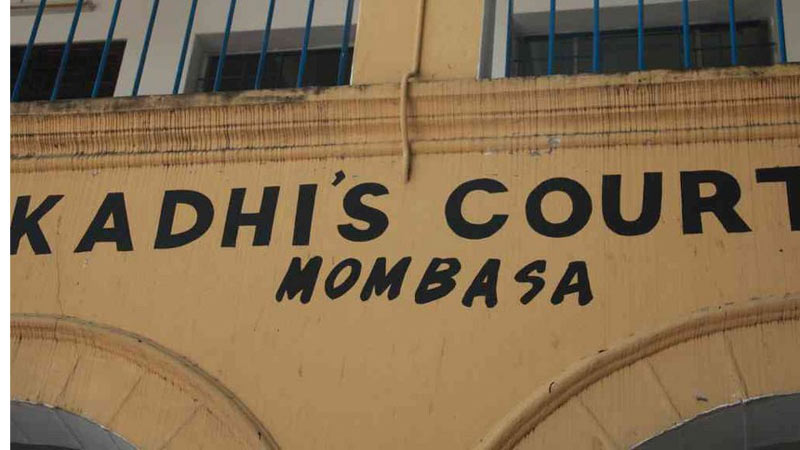 A Mombasa businessman facing a charge of illegal ammunition possession has laid claim to a Sh110 million estate left by his deceased mother.
But he admitted on Friday that part of the property he is claiming was built with money sent by his sister Zahra Pote who is married to a US citizen and whom she has sued over the vast estate.
Ashraf Janmohamed is embroiled in a property dispute with Zahra who is a US citizen. Ashraf who was recently acquitted of a forgery charge has asked the High Court to enforce a ruling by the Kadhi court which awarded him 60 per cent of the property against 40 per cent for his sister.
The two are estranged and accuse one another of forging documents to justify claims to the properties. Ashraf was acquitted of a forgery charge after the state failed to avail an expert to adduce prosecution evidence alleging he had forged a signature.
But Ashraf is facing a criminal charge of illegal possession of 507 bullets which the prosecution claims he tried to plant on his sister and brother in law to cause them to be deported
Zahra contends the property was passed to her legally by her late mother Shuni Haji but Ashraf contests this by alleging he would have known of the alleged transfer before their mother died.
On Friday Ashraf told Justice Anne Amolo that Zahra Pote sent him undisclosed amount of money while working overseas for the construction of a five storey building in Makadara area, Mombasa County, one of the properties in dispute.
He also admitted on another occasion Zahra sent him over Sh3 million to settle a debt of a pending loan that on which the property was charged.
"I have not seen the document showing that my sister was the rightful owner of the property that belonged to the family," he said.
While being cross examined by Pote's lawyer William Mogaka, Ashraf further disclosed that his sister cleared the loan for the same property he was fighting for to savage it from being auctioned by the bank.
The plaintiff claims signatures showing the property was transferred to Zahra are forgeries but evidence adduced in court on Friday indicated that at the time of the alleged forgery Zahra was working in Iraq.
On Friday Ashraf was at pains to explain, why he had not attached Kenya Revenue Returns, and bank statements indicating that he was paying tax from his furniture business which he also claims.
"Kindly confirm to the court when the transfer of properties was done in 2004 your late mother was still alive, are you aware that she might have transferred the properties which were in her name to your sisters name", posed Mogaka
Ashraf's lawyer Gikandi Nguibuini told the court that his client would like the court to revoke the title deeds of the pieces of land being disputed.
The plaintiff further wants the properties to be placed under the court's account and later when the case is complete to be shared amongst them.
"I was so close to my mother and there is no way she could change ownership of the properties without letting me know. There must be a foul play," added Mohammed.