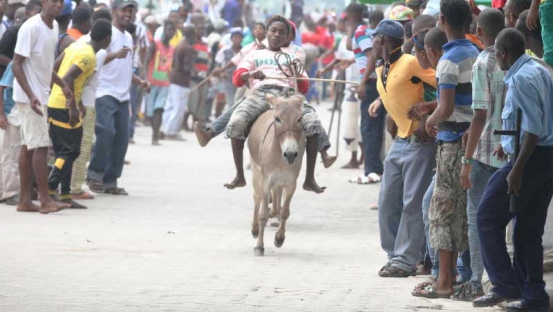 Hundreds of Muslim pilgrims from around the world have started arriving for the annual week-long Maulid cultural festival.
According to the festival coordinator Sheikh Mohamed Khitamy of Lamu's Riadha Mosque, pilgrims have started arriving in the island with some more expected from the Indian Ocean islands of the Comoros, Yemen, Oman, United Arab Emirates, Kingdom of Saudi Arabia, and the United Kingdom.
Mr Khitamy said the event that will run from December 11 to December 16 is organised to celebrate the birth of Prophet Muhammad, the founder of Islam.
Lamu, a Unesco World Heritage Centre, is one of the oldest towns on the East African coast and among the first in the region to embrace Islam. It also has some of the oldest mosques and centres of islamic learning in the world. Studies have established that Islam reached Lamu before many parts of the Persian Gulf, Middle East, and Asia.
"This will be the 130th event since its inception in Lamu and will bring together thousands of both local Muslim pilgrims and international tourists alike," said the coordinator, adding that 40 bulls would be slaughtered for the guests, most of whom would be accommodated around the mosque.
"Maulid is a highly regarded holy celebration usually," said Khitamy.