Two police officers killed as they respond to KDF attack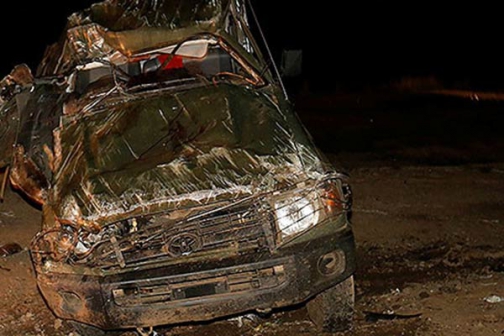 Two police officers killed, 4 wounded after their vehicle was hit by IED while responding to an attack on Kenya Defense Forces base in Kulbiyow, Somalia.
The KDF camp in Kulbiyow near Hughulo, Somalia was attacked by al-Shabaab militants Friday morning, the base is manned by soldiers from Mombasa.
The Kenya Defense Forces have deployed massively and surrounded the attackers who are still within the vicinity of the camp.
In a statement KDF said that they were able to repulse the militants and has retaken back the camp.
Why Kenya must create a million new jobs annually
It is estimated that 3000 Kenyans are born every day, a million a year. With a median age of 18 years, Kenya is witnessing a massive youth bulge, which could either be a demographic dividend, or a disaster.