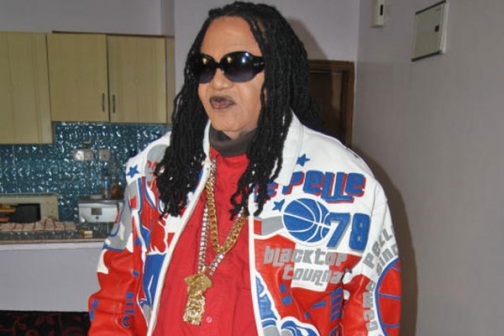 KENYA: Nairobi based Congolese Rhumba maestro, General Defao Matumona Lulendo was on Saturday detained at a Mombasa hotel for failing to pay a Sh20,000 bill.
Defao has fallen victim to an unfulfilled contractual obligation by a music promoter and has now been stranded at the serviced apartment for days.
The apartment management says the Congolese will not be allowed to leave until the money is paid. Defao blames the promoter of a local club for his misery but the promoter accuses the musician of misdirecting himself.
''He is not allowed to move out of here until he or his agents pay up,'' a lady we found at the reception said.
The bulky musician told the Standard on Sunday from his apartment room that he had been approached by the proprietor of the popular Bobs bar located along the busy Mombasa-Malindi highway, Mr Rashid Osundwa for a musical performance on July 30.
''I do not know why Rashid is turning around in circles and disowns my presence yet he is the one who flew me from Nairobi to Mombasa to perform at his club,'' Defao said.
Rashid Osundwa, the proprietor of Bobs Bar who was behind Defao's Mombasa tour denied claims that he was solely to blame for what befell Defao.
''He agreed to be manipulated by one of his own countryman who served as a linkman in his musical tour,'' Osundwa would later reveal.
Osundwa said that he was prompt in meeting his contractual obligation with Defao adding that he was not aware of the 'extended days ' which made the hotel bill soar.
''We were paying Sh4500 for accommodation and since Defao was alone, we managed to clear that. But his show did not live up to its billing and he volunteered to perform on a mid-week day as a 'make good' after the paid up show flopped,'' Osundwa said.
Osundwa claimed that despite Defao wanting to make up with a mid-week show, he told him if this show was successful he would pay him the full amount but if it flopped, he would give him Sh8,000 as token.
''He never showed up as agreed and efforts to trace him were futile only for him to re-surface on a Thursday with claims that his hotel bills had risen to Sh20,000,'' Osundwa said.
But Defao insisted that he did not disappoint during the last Saturday show and was due to fly back to Nairobi on August 4, 2016 for weekend engagements which he missed as a result of being stranded.
''I have no explanation to make now that the Nairobi assignments which I was supposed to perform never materialized. I want Osundwa to clear the hotel bills, pay extra charges for my air ticket so that I can travel back,'' he said.
A Mombasa based civil Society group, Haki Africa through its Rapid Response Officer, Mr Francis Auma said that it was wrong for the promoter to renege on his contractual obligations.
''You need to respect what other people do. And whenever you enter into a contract you have to be honest and ensure that all parties agree mutually,'' Auma said.
Defao said that he loves Kenya and hence his continued stay in the country adding that his popularity continues to rise with the many shows he is called upon to perform.
"Your country's handling of the Koffi Olomide debacle made people back in the Congo and the world realize that Kenya is governed by the rule of law. But see what is turning out form the hands of your countryman,'' he said.