Al-Shabaab raped women in Lamu raid, says officer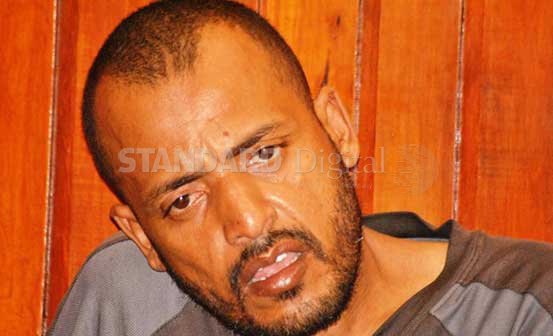 MOMBASA: Al Shabaab militants, who attacked Mpeketoni in 2014 and killed scores of men also raped women and children, a court has heard.
The chief investigating officer in the trial of two men charged with the mass murder said yesterday the militants committed the offence after separating the men from their wives and children.
Al Shabaab claimed responsibility for the June 15 attack in which all victims were men, who were shot dead or beheaded.
Mahadi Swaleh Mahadi alias Jesus and Diana Salim have been charged with the killings. They were arrested days after the massacre and have been on trial since then.
Yesterday, the investigating officer, Jeremiah Ikiao, told Justice Martin Muya that a survivor of the massacre who has been placed under protection by the State, told detectives in the wake of the killings that he had identified Mahadi among the attackers. The investigator said the witness knew Mahadi from his nickname Jesus and his distinctive heavy beard as a resident of Mpeketoni, with whom he had been in conflict over land.
Ikiao told Muya the witness's description led police to the defendant. It is not clear how the witness, who cannot be named due to a court-sanctioned gag order, slipped away from the killings he claims to have witnessed.
"During the investigations, the police established that Jesus actively participated in the killing of non-muslims at Poromoko, Kaiseri and Mavuno villages on the outskirts of Mpeketoni," said Ikiao.
Ikiao told the court that during the raid, the killers also raped scores of women.
"When the attackers struck, they used bright torches to fish out men from their houses and killed them as they raped their wives and children left behind," said Ikiao.
He said many women recounted the alleged rape ordeals to police after the killings.
The investigator said police concluded that Jesus participated in the massacre in collaboration with other terrorists, including the late British jihadist Thomas Evans.