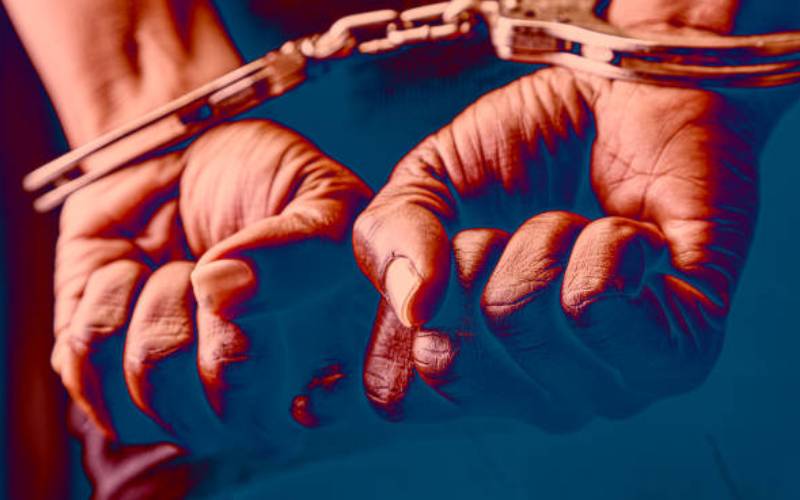 Police have arrested a murder suspect from his hideout in Nanyuki.
John Mwangi was arrested on Saturday night where he went into hiding after fleeing Murinduko village, Mwea East sub-county, where he allegedly killed his friend Stephen Murimi.
Kirinyaga County police commander Matthew Mang'ira said the suspect will be arraigned in court today over the murder.
"We have arrested a man who suspected to have killed a friend in Nanyuki where he was hiding," said Mang'ira.
The suspect and the deceased had been seen together at the suspect's home before the news spread that Murimi was dead. It is alleged that he killed his friend when he was taking a nap.
After the murder incident, the suspect allegedly wrapped Murimi's body in bed sheets before burying him in a shallow grave.
It took the intervention of the deceased's family who went to the suspect's home to find out why their son had not returned home before reporting the disappearance to the authorities.
Police conducting the investigations visited Murimi's home and noticed fresh soil and on further inquiry dug the area only to find Murimi's remains.
Despite being linked with the incident, Mwangi has been a priest at a church in Kirinyaga and has been described as humble and respectful.