Divers unable to retrieve bodies of drowned students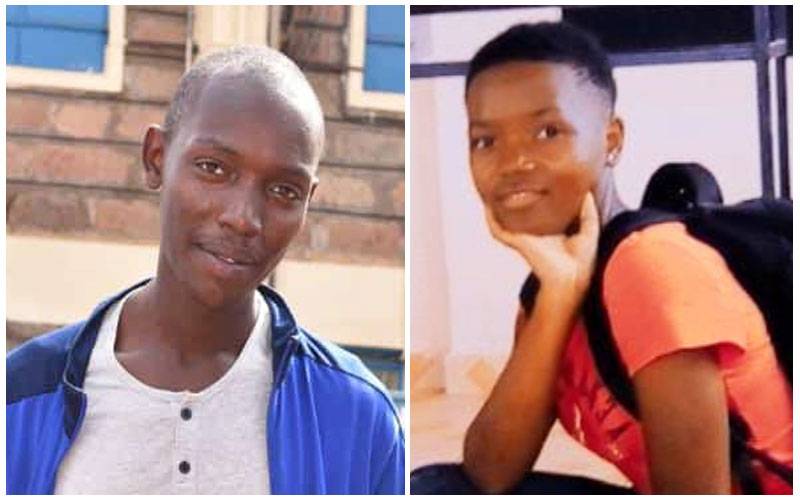 Bodies of two students of Michuki Technical Institute are yet to be retrieved from Mathioya River, three days after they drowned during a photo shoot.
Plumbing student Daniel Waweru and Secretarial Studies counterpart Hellen Akinyi were taking photographs of the scenery along the river bank at Karugia falls when Ms Akinyi slipped into the fast-flowing river. Ms Waweru dived in to try and rescue her.
Kangema Sub-County Police Commander Phillip Wambugu said the mission to search for the bodies failed following heavy rains that have pounded the area in the past two nights.
Further, the place where the bodies are suspected to be trapped is complicated as it is underneath a waterfall and the divers are unable to locate the bodies.
Rescue crew
He observed that it had been impossible for the rescue crew from the Murang'a County Government and freelance divers to get into the location following the heavy undercurrents of in the river.
"We will not get tired, we shall continue trying to locate the bodies until they surface," said Wambugu.
Akinyi and Waweru, who were in their early twenties, were in a group of more than 10 students who had spent the Sunday afternoon marvelling at the scenery.
Trouble started at around 5.30pm when Akinyi tried to cross the river and slipped into the water and Waweru dived in for a rescue before both disappeared.
The institute's principal John Ndirangu said learning has been disrupted as college students have been camping along the river bank since the tragedy in the hope of finding their colleagues.