Nyeri Governor Mutahi Kahiga delivers optimistic address in election bid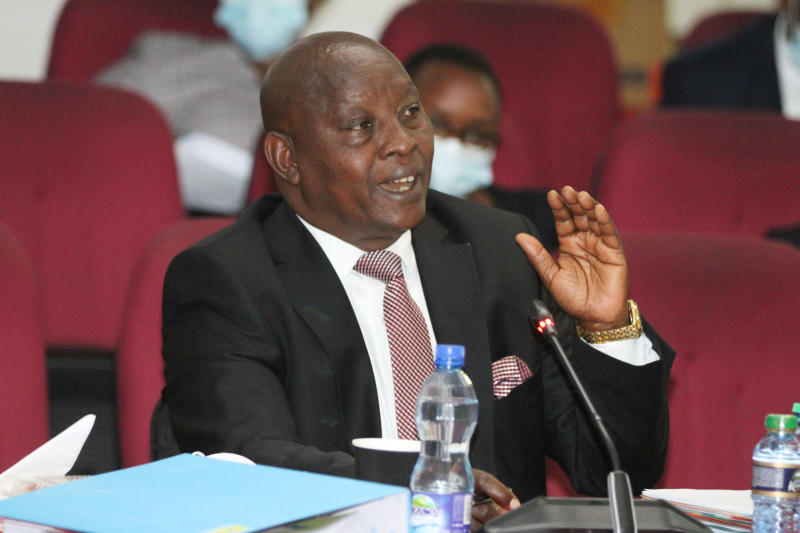 Nyeri Governor Mutahi Kahiga has outlined his achievements in office as he seeks to defend his seat in next year's General Election.
From health to roads, the governor said his record speaks for itself, adding that it is a sure success towards his re-election.
"As we focus on re-election, we will face the electorate with confidence because we gave it our best shot. We were committed and geared towards action," he said in his fourth address to the residents of Nyeri.
The governor highlighted his success in the health sector, especially during the Covid-19 vaccination drive that has seen the county register high vaccination numbers.
"We have upscaled and accelerated Covid-19 vaccination. A total number of 164,230 persons have received their first dose and 102,408 persons have received their second dose as of November 23, 2021. This is against a target of 436,968 persons," he stated.
This figure accounts for 38 per cent coverage for the people who have received the first dose and 23 per cent of the target population who have been fully vaccinated.
Kahiga said the health department targets to vaccinate 436,968 people by June 2022 through a county vaccination macro plan for the rollout of the multiple vaccines.
He lauded achievement of critical indicators in the health sector such as the full immunisation of 93 per cent of children, as well as an antenatal coverage of 62 per cent and 95 per cent of skilled deliveries.
Aside from the health sector, the governor applauded the county economic recovery in light of the Covid-19 pandemic, which he said was due to the automation of the revenue collection by the Treasury.
"This financial year, the county government attained a revenue collection of Sh886 million from its own sources, which was a major accomplishment," Kahiga said.
This, he said, was against a projection of Sh1 billion.