Couple, two others get seven years for killing teenager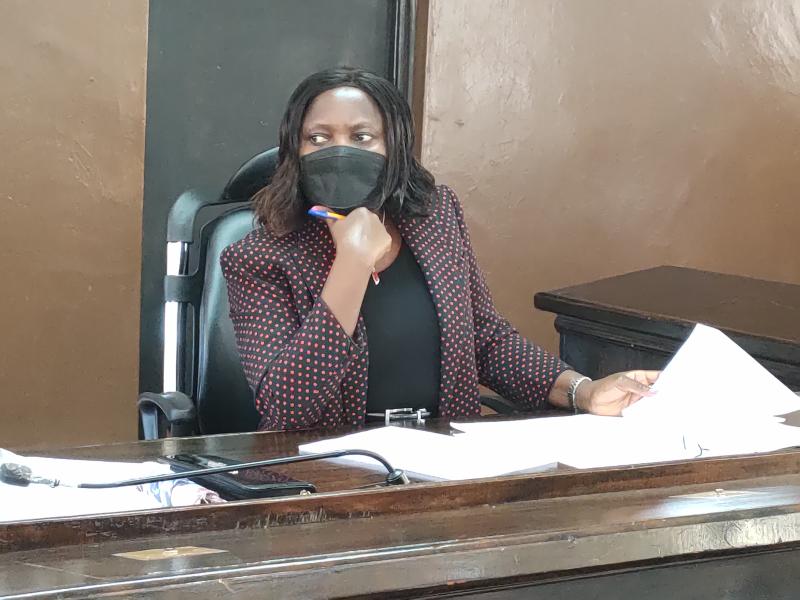 The High Court in Embu has jailed a couple and two other people for seven years for murder.
Peter Kinyua, his wife Nancy Wangiri, Joseph Kariuki and Joseph Njeru had denied committing the offence on March 29, 2014 at Ngenge village in Mbeti North, Embu County.
The court heard that the accused allegedly found Jackson Kariuki, 17, harvesting macadamia on their farm and chased him to his home where they attacked him.
In their mitigation, through an advocate, the four submitted they regretted their actions and prayed for a none custodial sentence.
"The accused are aged and breadwinners and therefore pray to this court to offer justice with mercy," they submitted through the advocate.
State Counsel Leah Mati, submitted that the accused were convicted on a serious offence and therefore prayed for a custodial sentence.
Judge Lucy Njuguna ruled that the accused persons took the law into their hands, and a life was lost.
"The court has considered the mitigation by the accused persons, and under the circumstances under which the offence was committed, a life was lost. I, therefore, sentence each to seven years in prison."
Judge Njuguna further ruled that the days each had served in custody would be considered in the sentence.
The four had been put on their defence after the prosecution presented eight witnesses who testified in the murder case.
Judge Njuguna had earlier ruled that the incident took place at 5pm and, under the circumstances, it was not difficult for the witnesses to identify the accused persons.
"From the prosecution's evidence, it was clear that the four accused persons were indeed placed at the scene of the crime," she ruled.
According to the judge, the convicts, with the others not in court, had the common ulterior motive to cause grievous harm or kill Kariuki.