Former Tetu MP Gethenji charged afresh in assault case involving security guard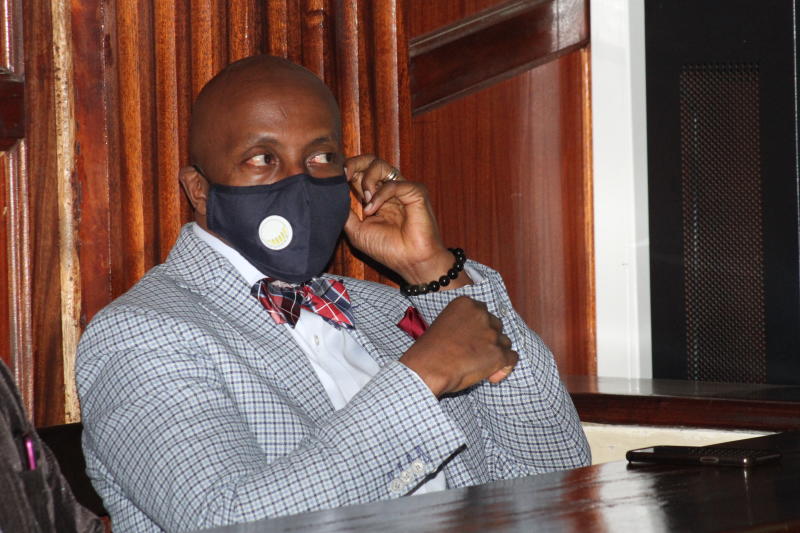 Former Tetu MP James Ndung'u Gethenji has been charged afresh in a case where he is accused of assaulting a security guard.
Gethenji is alleged to have assaulted Godfrey Mutua at Kihingo village in Kitisuru, Westland's Sub-County on February 5, 2021.
When the matter came for mention before magistrate Muthoni Nzibe of Milimani Law Courts, the court was informed that the prosecution had amended the charge sheet and Gethenji should plead to new charges.
The new charge sheet indicated assault causing actual bodily harm contrary to section 251 of the penal code.
It stated that on February 5, 2021 at Kihingo village in Kitisuru, Westlands, Nairobi, he assaulted Mutua thereby occasioning him bodily harm.
He pleaded not guilty and was released on a cash bail of Sh100,000. The matter had come up for mention to confirm whether the charge sheet had been amended.
The case will be mentioned on November 30 for pre-trial. The matter was being handled by Chief Magistrate Martha Mutuku who is now based in Mombasa who had noted that before Gethenji took plea, the assault matter had been adjourned for a long time.
On August 23, 2021 in her brief ruling, Mutuku had noted that plea taking had been adjourned several times then called upon Gethenji to answer to the charges, adding: "In the event the DPP wants to terminate the proceedings, he can do so at any time before conclusion of the case."
Mutuku had released him on a cash bail of Sh200,000 but when he was charged a fresh, it was reviewed to Sh100,000.