Family in trouble after burying wrong body and getting dowry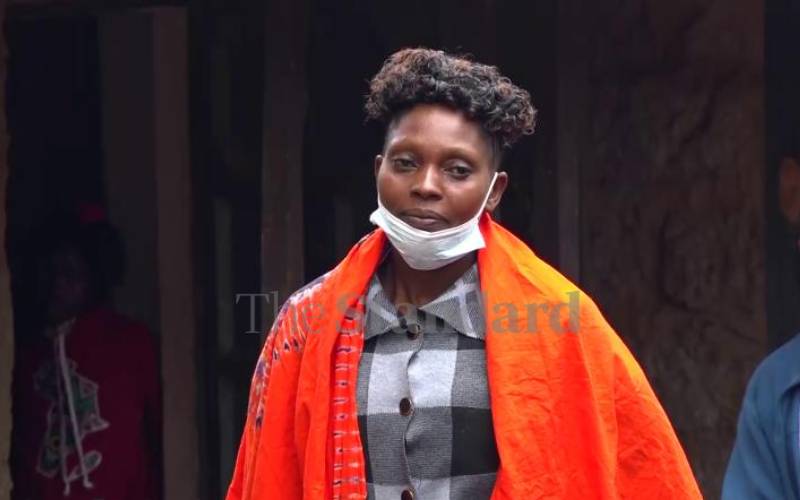 A Murang'a woman who went missing 27 years ago has returned home, despite her family receiving her dowry and attending her burial in Nyeri County fourteen years ago.
While Hannah Wangari's family erased memories of their daughter after burying her in her husband's home in Nyeri.
She, on the other hand, was married and living in Kiambu with her five children and her two grandchildren.
Her family however believed their daughter was dead and buried; without knowing that there were no blood ties between them and the woman they laid to rest.
"After years of searching our daughter, we had an announcement on radio of a woman who was admitted at the Nyeri Hospital who mentioned our names as her parents and one of her brothers, she wished to see her parents on her death bed," her father Joseph Mwangi said.
They visited her at the hospital but she was too frail to be identified and to express herself, she later died after three days and burial plans started.
It is then that they found out that the woman they thought was their daughter had been married in Nyeri and had had two children, a boy and a girl. The boy had passed away a few months before.
They connected with her daughter's husband and even attended the final send-off in Nyeri to pay tributes to their daughter.
Mwangi said when they buried the woman, they kept in touch with the deceased's daughter who was 10-years-old then.
The girl grew up and got married years later which prompted her father to pay dowry to Wangari's parents to enable her husband to also do the same in accordance with Agikuyu customs.
However, things took a different twist last Monday when Wangari returned home, sending fear and mixed reactions to her family. Her aunt ran helter-skelter thinking that "the niece's spirit had 'resurrected".
They were pleasantly surprised that the person they thought had died a long time ago, had come back to life and had a family of her own.
Residents of Konguini village stared at Wangari with mixed feelings.
After hours of confusion and fear, Wangari reintegrated with her family after explaining the order of events that resonated with her disappearance.
"My family told me they buried me a long time ago but that was a different person who we shared a similar name," she said, adding that she left home and was employed as a house help in Kiambu only to land to a husband after a disagreement with her employer.
"Presently I'm washing clothes in the neighbourhood at Sh300 per day which is hardly enough to feed my children. I had the desire to visit my relatives but due to the shortage of money I could not afford to get transport home," said Wangari
Her uncle John Ndegwa said they shall be reaching out to the other family whose daughter died and reach out to the in-laws in Nyeri to negotiate on how they shall return the bride price.